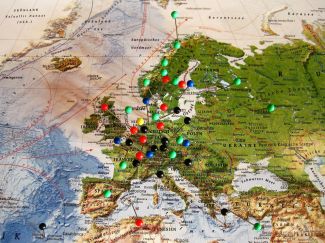 On January 12, 2019, the decision №49 of the Eurasian Economic Union concerning the determination of the country of origin for the import of goods into EAEU-States came into force. Therefore all prior regulations on this matter have been cancelled.
These regulations exclusively apply to Non-EAEU-States!
A country of origin will be recognized, if the products have been entirely produced or processed in this country. Produced in this context means the raw materials going into the process were natural resources, mineral resources or products of herbal origin and have been entirely processed.
Animals must have been born and raised in the country to be recognized as "products" of the country.
The producer is determined by the location, where the product has received the most added value.
If foreign minerals were used during the product manufacturing, the origin is determined by two criteria (up to choice) - the customs tariff number or the "foreign" share in the product itself.
The country of origin will not be recognized, if the fixation of labels and/or logos is the only thing actually done there.
The new regulations define the criteria and characteristics for determining the origin of a product, as well as the electronical certification- and verification system, which is important for the electronical declaration. Attached to the decision are the requirements for the certificate of product origin. The origin of a product is generally attested by a certificate of product origin or, in special cases, a declaration of product origin.