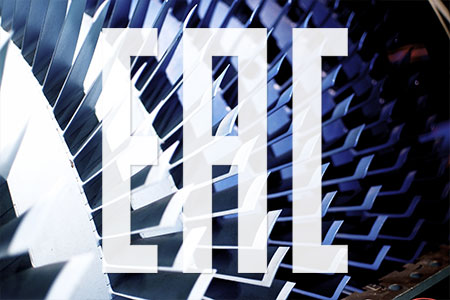 For the import, sale and use of machinery in Russia and in other member states of the Eurasian Economic Union (Belarus, Kazakhstan, Armenia and Kyrgyzstan) an EAC certificate or an EAC declaration in accordance with the EAEU technical regulations is required. Normally, machinery and equipment are subject to the following technical regulations:
For certain types of machinery and equipment, depending on the scope of application, other technical regulations, GOST standards and/or other legal standards may be relevant.
Used machinery and equipment or spare parts are not subject to conformity assessment.
EAC certificate for machinery
Appendix 3 of technical regulation TR CU 010/2011 On safety of machinery and equipment, contains the list of machinery requiring certification.
Subject to EAC certification according to TR CU 010/2011 are:
woodworking equipment for household use
off-road vehicles, snowmobiles and their trailers
workshop equipment
agricultural equipment
agricultural machinery
small horticultural and forestry equipment
machinery for livestock, poultry and fodder production
mechanized tools
forestry machinery
equipment for trade and catering
equipment for mining and mining transport
mine transport machines
drilling rigs
equipment for ventilation of mines
hoisting machines, lifting equipment
Machinery for animal husbandry
Machines intended for animal husbandry, agriculture, horticulture and forestry are subject to EAC certification. This includes means for mechanization of sowing and harvesting, machinery for cattle and poultry farms, equipment for the production of feed, as well as means for auxiliary mechanization such as electrical equipment (gasoline chain saws).
Mining
Machinery for mining includes machines for the extraction of coal and other rocks, drilling equipment also for wells and tunneling. This includes: Drilling rigs, hammer drills, explosion path containment and loading mechanisms, mine transportation (mining winches for mines, belt and scraper mine conveyors etc.) and metal supports for preparatory works.
Lifting equipment
A number of products for vehicles as well as lifting equipment must also be certified. These are garage equipment and all mechanisms for lifting loads such as cranes.
There are different schemes in EAC certification. Each scheme specifies how the applicant must proceed so that the conformity of the product can be confirmed.
Samples are usually required for EAC certification. The samples must be sent to a testing laboratory accredited in the EAEU.
EAC certification provides for a mandatory production audit, depending on the scheme.
Scheme
Description
1C
is intended for series production. The EAC certificate is issued for a maximum of 5 years. Here samples are tested and a production audit is performed. Based on test protocol, examination of technical documentation and results of the audit, the EAC certificate is issued.

An inspection check must also be carried out every year.

3C
is intended for a batch delivery or a single delivery. In this case, samples are also to be tested.
9C
is intended for a limited number of machines needed to equip enterprises on the territory of the EAEU. The conformity tests are carried out on the basis of technical documentation.
EAC declaration for machines
Appendix 3 of technical regulation TR CU 010/2011 On safety of machinery and equipment contains the list of machines subject to EAC declaration.
According to TR CU 010/2011 following products are subject to EAC declaration:
turbines and gas turbines
aeration machines
crushing plants
Diesel generators
loading machines
conveyor belts
electric pulleys
industrial vehicles without rails
cryogenic equipment, compressors, chillers, oxyfuel, gas treatment
gas-powered equipment for metalworking and coating
gas cleaning equipment and dust filters
oil production and exploration equipment
painting equipment
liquid ammonia equipment
equipment for treatment and purification of drinking water
metalworking machines
woodworking machines except for corresponding machines for household use
welding equipment and equipment for gas thermal processing
industrial tractors
forklift trucks
bicycles
earth moving machines
construction machinery and equipment
equipment for the building materials industry
industrial laundry machines
machines and equipment for public utility sector
industrial fans
industrial air conditioners
air heaters and air coolers
printing machines
boilers operated with liquid and solid fuels
water heaters and heating systems operating on liquid and solid fuels
locksmith tools
milling, sawing and grinding tools
equipment for light industry: textile, chemical, food and pulp and paper industry
The machinery and equipment used in the chemical industry are usually subject to EAC declaration.
Metalworking machinery, machinery and equipment for punching, crushing and casting, devices for applying protective and decorative paints and paint coatings, air distribution, gas turbine, pumping, compressor and refrigeration equipment, as well as treatment equipment and diesel generators are subject to EAC declaration.
| Scheme | Description |
| --- | --- |
| 1D | is intended for serial production. |
| 2D | is intended for a batch delivery. |
| 3D | is intended for a batch delivery. This scheme requires product samples to be tested by a laboratory accredited by the EAEU. |
| 4D | is intended for a batch delivery. This scheme requires product samples to be tested by a laboratory accredited by the EAEU. |
| 5D | is intended for a batch delivery only. Scheme 5D is used for machines and equipment used in production facilities with increased hazards. |
| 6D | can be used for serial production if the producer has a quality management system certified in EAEU. |
Electromagnetic compatibility and low voltage
If the machines are operated by electricity an EAC declaration according to TR CU 020/2011 On Electromagnetic Compatibility and TR CU 004/2011 On Safety of Low Voltage Equipment must be issued, in addition to the EAC certificate.
The technical regulation TR CU 020/2011 applies for all devices which can generate electromagnetic interference or those devices whose functionality depends on the influence of external electromagnetic interference.
The technical regulation TR CU 004/2011 applies instead all low-voltage devices intended for the alternating current from 50 to 1000 volts and direct current 75 to 1500 volts.
Explosion proof equipment
The technical regulation TR CU 012/2011 applies for all explosion proof electrical and non-electrical equipment and machinery, including their EX protection components, intended for use in potentially explosive atmospheres. Conformity with the technical regulations is confirmed in the form of EAC EX certification. More information about certification of equipment for operation in hazardous areas according to TR CU 012/2011 can be found in the article "EAC EX Certificate for Russia, Kazakhstan and Eurasian Economic Union".
For large and complex projects, it is sometimes recommendable to create a certification matrix for the EAC conformity assessment yourself or have it created by experts. The certification matrix provides and overview of which products/product types or components require which proofs of conformity and additional documentation.
The matrix often is created in excel format and consists of the following elements:
designation of the product
designation of the required proof of conformity
designation of the required technical documentation
The most common conformity certificates that must be shown by manufacturers, importers and sellers are:
EAC certificates according to the Technical Regulations of the EAEU
EAC declaration according to the Technical Regulations of the EAEU
certificate of calibration
Licenses or other approvals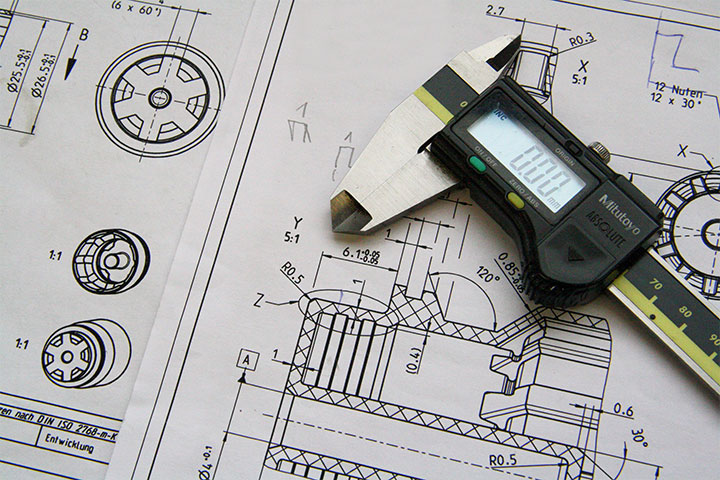 Accompanying documents for conformity assessment of machinery and equipment must be submitted in Russian language or in the official language of the member state of the Eurasian Economic Union and must contain:
detailed product description
product designation
technical passport
safety justification
instruction manual
technical drawing
technical data sheet
test report
copy of the certificate of the quality management system
EAC marking
The products whose conformity with the requirements of TR CU 010/2011 has been confirmed may be marked with the EAC mark of the Eurasian Economic Union. Placing products on the market without the appropriate marking may be punished by a fine and confiscation.



A machine shall be clearly marked with:
the name of the manufacturer and its trademark
the designation of the machine and/or equipment (type, brand, model)
year and month of manufacture
If it's impossible to attach these information on the machinery itself, they also might be included only in the instruction manual. But: the name of the manufacturer, its trademark and the denomination of the machinery and/or equipment (type, brand, model) must be placed on the packaging.
The warning signs and labels must be permanently attached to the machine.
The instruction manual must contain the following aspects:
information on the construction, operation and characteristics of the machine
instructions for installation or assembly, commissioning, maintenance and repair of the machine and/or equipment
instructions for use of the machine and/or equipment and safety measures to be observed during commissioning, during operation, maintenance, repairs, testing, transport, packaging, storage and disposal
storage period, service life. After that, the machine must be taken out of service, repaired or disposed
list of possible incorrect actions of the personnel that may lead to an accident;
actions of the personnel in the event of an accident
instructions for decommissioning and disposal
information on required qualification of the personnel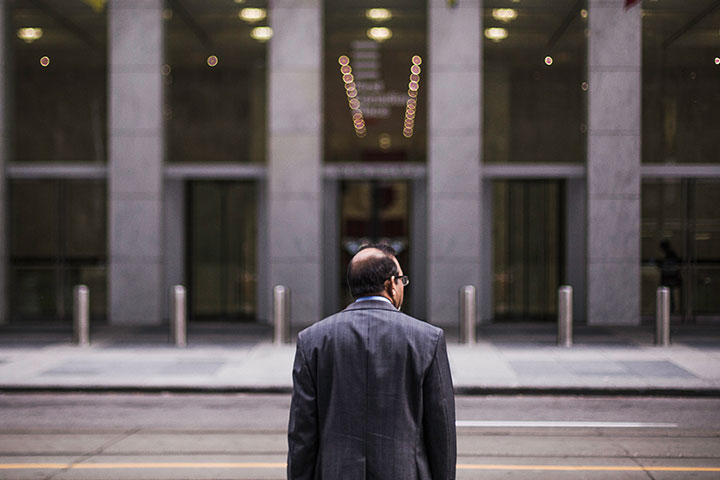 The manufacturer, which is not established in one of the Member States of the Eurasian Economic Union, is not entitled to apply for any EAC conformity certificate or an EAC declaration.
In accordance with applicable law and in accordance with the technical regulations of the Eurasian Economic Union, only an entrepreneur residing in the territory of the Customs Union may be designated as an authorized representative.
In order to get the conformity certificate, the foreign manufacturer must appoint an authorized representative in one of the countries of the Eurasian Economic Union. He represents the interests in the certifying bodies of the Eurasian Economic Union regarding the safety and quality of products and compliance with technical regulations. Our company - Schmidt & Schmidt - offers you an authorized representative on the territory of the Eurasian Economic Union.
The validity period of the EAC certificate or EAC declaration for machinery differs depending on the applied technical regulations, the selected scheme, the type of production (serial production, individual delivery, etc.) and equipment and ranges on average from one to 5 years. Those parameters are determined in the respective technical regulation.
Detailed information on the period of validity of EAC conformity assessment certificates can be found
here
.
The duration and costs associated with an EAC certificate application for machinery depend on several different factors, such as the classification of the product, any required laboratory checks and the complexity of all examinations. As such the exact conditions of the EAC certification are always determined individually based on the required documentation.
Please note that an application for an EAC certificate can take several weeks to process.
Detailed information on the duration and costs of EAC conformity assessment certificates can be found
here
.
If you order the EAC Certificate on machinery, you will receive a copy of it via email immediately after our successful certification procedure. The original document and two certified copies will be sent by post.