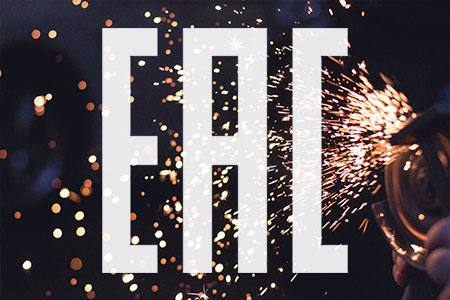 The Technical Regulation TR CU 012/2011 provides the safety requirements for electrical and non-electrical equipment operated in potentially explosive surroundings for the protection of life, health, property and the environment.
The explosion-proof equipment intended for use in potentially explosive environments must be designed and manufactured in accordance with the TR CU 012/2011, so that it ensures that an explosion or a fire resulting from the use of the appliance can be reliably prevented when used as intended.
The requirements of the Technical Regulation TR CU 012/2011 have been coordinated with the requirements of the ATEX Directive 2014/34/EU, but they are not identical.
The compliance with these safety requirements is compulsory when placing goods on the market in Russia and the Eurasian Customs Union.
Adopted on October 18, 2011
Came into force on February 15, 2013
As of March 15, 2015, the Technical Regulation TR CU 012/2011 will definitively render the national standards in the area of explosion protection such as GOST or Russian TR invalid.
Application area of TR CU 012/2011
The TR CU 012/2011 applies to all explosion-proof electrical and non-electrical equipment and machinery, including their EX-protection components intended for use in potentially explosive environments. The conformity assessment with the Technical Regulations is provided in the form of an EAC EX certification. More information on the certification of EX equipment for operation in explosive atmospheres according to TR CU 012/2011 is available here.
The certificate is valid for five years. The certificate can only be applied for by a resident of the Eurasian Economic Union. Schmidt & Schmidt has a branch
in Russia and therefore has the right to act as an authorized representative in the EAC conformity assessment process for companies from Germany and the EU, in accordance with the legislation of the Economic Union.
The production audit is compulsory for the certification of serial production.
According to TR CU 012/2011 no conformity assessment is required for:
medical technology
devices which can only explode due to the presence of explosives or unstable chemical connections
domestic appliances
personal protective equipment
sea vessels and barges, mobile offshore platforms and oil rigs
air, land, rail or sea vessels
military equipment
nuclear weapons and nuclear research facilities
It should be noted that the products, regardless of whether or not they are subject to the conformity assessment according to the Technical Regulation TR CU 012/2011, might also fall under other directives, such as TR CU 010/2011 On safety of machinery and equipment, TR CU 016/2011 On safety of devices operating on the gaseous fuel and TR CU 020/2011 On electromagnetic compatibility of technical devices.
The products which have been confirmed to conform with the requirements of TR ZU 012/2011 are to be marked with the EAC marking of the Customs Union.
In addition, products for use in potentially explosive atmospheres must be marked with the EX marking.





TR CU 012/2011 On safety of the equipment for operation in explosive atmospheres in the Russian language