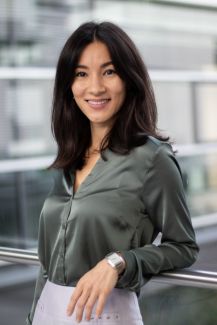 Senior Consultant
Anna obtained her bachelor's and master's degrees in English linguistics from St. Petersburg State University and a master's degree in Cultural Studies from the University of Freiburg. During her studies, she worked as a teacher's assistant and mentor for international students, alleviating language exchange and culture acclimation.
Anna furthered her intercultural competence during her internship at the German-American Institute in Freiburg (Carl-Schurz-Haus Freiburg) where she acquired awareness of, and interest in, the issues of global mobility. In Schmidt & Schmidt, Anna is part of the legalization team, working on English-, German-, Russian-, Portuguese-speaking projects and supporting clients in these languages.
Languages: English, German, Russian, Portuguese
Education:
St. Petersburg State University, English Linguistics, B.A. and M.A.
The University of Freiburg, British and North American Cultural Studies, M.A.