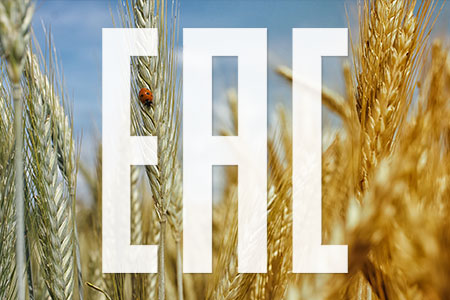 The Technical Regulation of the customs union TR CU 015/2011 On safety of grain sets safety requirements for grain and the safeguarding of a free grain trade on the EAEU market.
Adopted on December 9, 2011
Came into force on July 1, 2013
Conformity assessment process
The conformity assessment with the requirements of the Technical Regulation TR CU 002/2011 On safety of high-speed trains is mandatory and shall occur in the form of an EAC Declaration
The products, which conformity with the requirements of TR CU 015/2011 has been confirmed, shall be marked with the EAC marking of the customs union. Placing a product on the market without corresponding marking can be punished with a fine or with confiscation.




Period of validity of the EAC Declaration
The EAC Declaration for serial production is valid for 5 years.