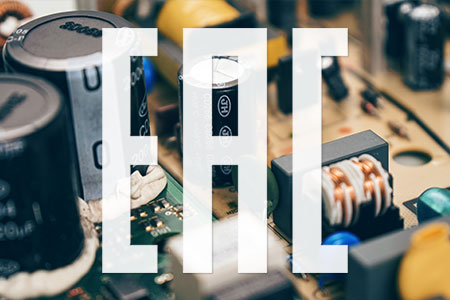 The Technical Regulation of the Eurasian Economic Union TR EAEU 037/2016 On restriction of the use of certain hazardous substances in electrical and electronic equipment contains mandatory safety requirements for certain hazardous substances in electrical and electronic devices for the protection of life, health and the environment. It also serves to prevent misleading actions against the consumer. The rules set the uniform requirements for permissible concentrations of lead, mercury, cadmium and hexavalent chromium in the produced electrical devices, among other things.
It also serves to ensure the free movement of goods.
The TR EAEU 037/2016 is a counterpart to the 2011/65/EU Directive (RoHS).
Adopted on October 18, 2016
Came into force on March 1, 2018
Application area of TR EAEU 037/2016
The devices listed in Appendix 1 to TR EAEU 037/2016 fall under the scope of application of TR EAEU 037/2016:
electrical household appliances
electronic data processing machines and devices, which can be connected to electronic data processing machines
telecommunication equipment
copying machines and electronic office equipment
power tools
light sources and lighting equipment, including appliances that can be installed in furniture
electronic musical instruments
slot and game machines
cash machines and electronic cash registers
cable for use at rated voltages up to 500 volts, except fiber optic cables
automatic and safety switches
safety and fire alarms
TR EAEU 037/2016 does not apply to:
electrical and electronic products for use with nominal voltage up to 1000 V AC and 1500 V DC, unless otherwise specified in annex № 1 of the Technical Regulations
electric and electronic products, which are intended exclusively for use as components in electrical devices, as long as not specified otherwise in Annexe № 1 of the Technical Regulation
photovoltaic modules
electrical and electronic products intended for use in land and space objects
electrical equipment intended exclusively for use in air, water, land and underground transport
batteries and accumulators
used electrical and electronic products
medical equipment
Restricted dangerous substances:
| Restricted substances | Maximum concentration values tolerated by weight in homogeneous materials |
| --- | --- |
| Lead | 0,1% |
| Mercury | 0,1% |
| Cadmium | 0,01% |
| Hexavalent chrome | 0,1% |
| Polybrominated biphenyls (PBB) | 0,1% |
| Polybrominated diphenyl ethers (PBDE) | 0,1% |
The conformity assessment process
Electrical and electronic equipment may only be put into circulation on the market of Russia and the EAEU if these are in compliance with the requirements of this and other Technical Regulations of the EAEU (e.g. TR CU 004/2011 On safety of low voltage systems and TR CU 020/2011 On electromagnetic compatibility) and the conformity of the products has been confirmed with the EAC marking.
The conformity assessment with the requirements of the Technical Regulation TR EAEU 037/2016 On restriction of the use of certain hazardous substances in electrical and electronic equipment is carried out in the form of anEAC Declaration and may be replaced upon request with an EAC Certificate.
There are different types of declaration:
For serial delivery: Schemes 1d, 3d and 6d;
For single delivery: 2d and 4d.
Declaration 1d and 2d is carried out on the basis of manufacturer's own tests. For the declaration according to schemes 3d, 4d and 6d, both manufacturer's own test results and the tests carried out in the notified laboratory are required.
As proof of conformity, the applicant may submit the technical documentation in accordance with GOST EN 50581-2016 or test reports to an EAWU-accredited test center when making the EAC declaration analogous to RL 2011/65 / EU.
The certification of electrical and electronic products is carried out exclusively by notified bodies, which are registered as such in the uniform register of the notified bodies and test laboratories of the EAEU.
The supporting documents must be submitted in Russian or in the official language of the member state of the customs union. The accompanying documents include:
technical description and documentation
design documents (drawings and diagrams)
list of security features
data sheet
Requirements for instruction manual
Designation of the product: Type, Brand, Model
Key Parameters and Characteristics
Name of the manufacturer and trademark
Country of origin
These specifications must be also attached on the product and package.
designated use of the product
Information about operation, storage, transportation and recycling
Measures in case of disturbance
Address of the manufacturer, Importers or authorized representative
Date of manufacture: month and year
The products declared or certified according to TR EAEU 037/2016 must be marked with the EAC conformity marking before launch. The conformity marking shall be attached to each electrical and electronic device in such a way as to ensure recognition and legibility throughout the life cycle of the product. If direct marking of the device is not possible, this must be made on the packaging and the instruction manual. The product shall only be marked if it meets the requirements of all Technical Regulations under which it falls.
Period of validity of the EAC Certificate
The EAC Certificate for serial production is valid for 5 years.
TR EAEU 037/2016 On restriction of the use of certain hazardous substances in electrical and electronic equipment in Russian language

We would be pleased to advise you professionally and competently on the EAC certification or declaration. We will verify free of charge whether your products are subject to the conformity certification obligation according to TR EAEU 037/2016 On restriction of the use of certain hazardous substances in electrical and electronic equipment.