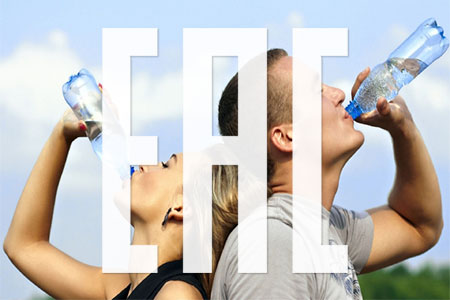 Technical regulation of the Eurasian Economic Union TR EAEU 044/2017 sets out the requirements for the quality of bottled water placed on the market of the Member states. It contains rules about water production, package, storage, transportation and distribution.
Adopted on June, 23 2017
Came into force on January, 1 2019
TR EAEU 044/2017 is applied for bottled and packaged potable water, for instance:
Natural mineral water
Curative water
Mixed water
Tap water
Potable water for baby nutrition
The technical regulation is not applicable for:
Geological research of mineral water sources in EAEU member states
Public utilisation of water and water sources
Utilisation, research and protection of curative water sources
Natural water, used neither for drinking nor for medical purposes
Potable water, used in state of emergency
Potable water from water supply network
Conformity assessment procedure
The conformity assessment procedure applied for water is EAC Declaration. Only after it the water can be placed on the market. For EAC Declaration the schemes 1d, 2d, 3d, 4d and 6d can be used.
Only a company established in the territory of the customs union may apply for EAC certification or registration of an EAC declaration (EAC Declaration of Conformity). Companies outside the EAEU, for example in Germany or the EU, are not allowed to declare their own products or to mark them with EAC - Eurasian Conformity marks. Our company - Schmidt & Schmidt - offers you an authorized representative on the territory of the Eurasian Economic Union.
Test reports, which state the product is compliant with the requirements of the technical regulation
Contract for delivery and other accompanying documents (only by schemes 2d and 4d)
Copy/Original of the QM certificate (by scheme 6d)
Other documents
EAC Declaration process
Drawing up of the EAC Declaration consists of 6 steps:
Identification of the product
Verzeichnis von internationalen und regionalen Standards, die beim Inverkehrbringen zu beachten sind
For schemes 1d, 3d and 6d: Production audit
For scheme 6d – Implementation of quality management in the production
Draw up the file
Registration of EAC Declaration
EAC-marking
Period of validity
EAC Declaration is valid up to 5 years. It must correspond to the product validity specified on the package.
Please mind that all documents must be stored 3 years after expiration of the EAC Declaration if it is a serial delivery.
The products that have a conformity assessment statement according to TR EAEU 044/2017 are marked with the EAC sign. Placing a product on the market without corresponding marking can be punished with a fine or confiscation.


Text TR EAEU 044/2017 On safety of bottled water and natural mineral water in Russian