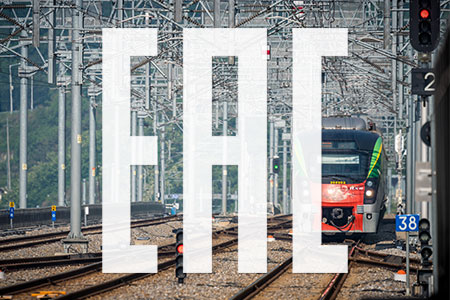 The Technical Regulation of the customs union TR CU 003/2011 On safety of railway infrastructure sets the requirements for rail infrastructure, including public and non-public rail transport. The TR CU 003/2011 is intended to ensure the uniform application and enforcement of railway infrastructure requirements in the customs union. It also ensures the free movement of goods.
According to the TR CU 003/2011 the rail infrastructure is:
subsystems of the railway infrastructure, such as rails, railway power supply, railway automation and remote-control technology, as well as stationary buildings
facilities and installations
elements of subsystems of the railway infrastructure and its components, according to Annex 1 of the TR СU 003/2011
Adopted on July 15, 2011
Came into force on August 2, 2014
Conformity assessment process
The conformity assessment with the requirements of the technical regulation TR CU 003/2011 On safety of railway infrastructure is mandatory and occurs in the following forms:
The products that have been confirmed to conform with the requirements of TR CU 003/2011 are marked with the EAC sign of the customs union. Placing a product on the market without corresponding marking can be punished with a fine or confiscation.
Period of validity of the EAC certificate
The certificate for serial production is valid for 5 years.
TR CU 003/2011 On safety of railway infrastructure in the Russian language