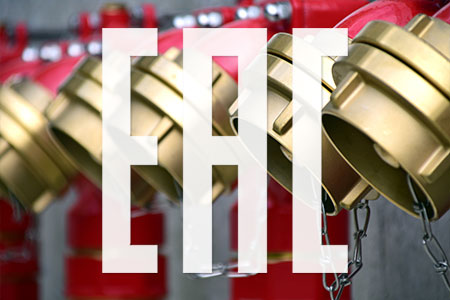 Technical Regulation TR EAEU 043/2017 "On requirements for fire retardants and fire-extinguishing systems" stipulates safety requirements for fire retardants, fire safety and und firefighting equipment.
The regulation serves to protect firemen or other people affected by the fire.
Adopted June, 23 2017
Comes into force January, 1 2020
Identification of the firefighting equipment
First of all it is essential to define whether the equipment falls under ther rule of TR EAEU 043/2017. Identification of the fire fighting equipment should be conducted. The following stakeholders can do it:
Manufacturer
Vendor
Notified body
Public authority
Conformity assessment procedure
The conformity provement cam be conducted in two procedures: EAC Certification (Schemes 1c, 3c, 4c) or EAC Declaration (Schemes 3d, 4d, 6d).
Technical documents: design documentation, instruction manual
List of national and international standards applicable for the product
Description of technical measures, which confirm the conformity of the product according to technical regulations
Sales agreement (for schemes 3c and 4c)
Eventually certificates or declarations for individual product components
Other documents
Process of the EAC Certification and EAC Declaration
Drawing up of the EAC conformity assessment statement consists of 8 steps::
Identification of the product
Sampling
Testing at the laboratory
Analysis of the test results
Analysis of the product (for scheme 1c)
Drawing up of the EAC Certificate or eventually refusal
In case of refusal: suggestion for improvements
Registration of the Certificate or Declaration
The products that have a conformity assessment statement according to TR EAEU 043/2017 are marked with the EAC sign. Placing a product on the market without corresponding marking can be punished with a fine or confiscation.
Period of validity
EAC Declaration is valid up to 5 years for serial delivery.
Please mind that all documents must be stored Die Unterlagen für Konformitätsbewertung müssen in folgenden Zeiträumen aufbewahrt werden:
Serial production: 10 years after certificate expiration Jahre
Serial delivery: 10 years after the last selling
Only a company established in the territory of the customs union may apply for EAC certification or registration of an EAC declaration (EAC Declaration of Conformity). Companies outside the EAEU, for example in Germany or the EU, are not allowed to declare their own products or to mark them with EAC - Eurasian Conformity marks. Our company - Schmidt & Schmidt - offers you an authorized representative on the territory of the Eurasian Economic Union.
Text TR EAEU 043/2017 On requirements for fire retardants and fire-extinguishing systems in Russian