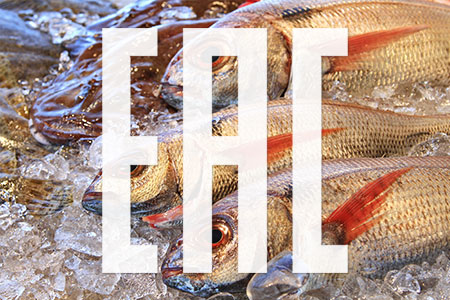 The Technical Regulation of the Eurasian Economic Union 040/2016 On safety of fish products contains the mandatory safety requirements for fish and seafood and related processes of production, packaging, storage, distribution, transportation and sale for the protection of life and health of humans and animals. The TR EAEU 040/2016 also serves to prevent misleading actions against the consumer. In addition, the Technical Regulation covers seafood and products from the aquaculture of plant and animal origin in processed or non-processed form and should ensure the free movement of goods.
Adopted on October 18, 2016
Came into force on September 1, 2017
Application area of TR EAEU 040/2016
The Technical Regulation TR EAEU 040/2016 applies to:
fish products and aquacultures, both plant and animal, processed or unprocessed, caught in the natural water bodies
processes of manufacture, packaging, storage, distribution, transportation and sale
The TR EAEU 040/2016 does not apply to:
breeding methods
specialized foodstuffs containing fish and fish products (except baby food)
food supplements made from fish, invertebrate or aquatic mammals, algae or aquatic plants
processes of packaging, storage, distribution, transportation and realization food from fish or fish products intended for selling in the EAEU
non-food products from fish and fish products
The conformity assessment process
The conformity assessment with the requirements of the TR EAEU 040/2016 takes place in the form of:
The supporting documents must be submitted in Russian or in the official language of the member state of the customs union. The accompanying documents include:
data sheet
a copy of the certificate of conformity
a copy of the quality management system certificate
protocols of the manufacturing audit for serial production
The products certified according to TR EAEU 040/2016 must be marked with the EAC conformity marking before launch. The conformity marking shall be attached to the packaging, the accompanying documents and the labels in such a way as to ensure recognition and legibility throughout the life cycle of the product. The marking may only be attached if the product meets the requirements of all Technical Regulations.
Period of validity of EAC Declaration
The EAC Declaration for fish and fish products is valid for five years.
TR EAEU 040/2016 On safety of fish products in Russian language