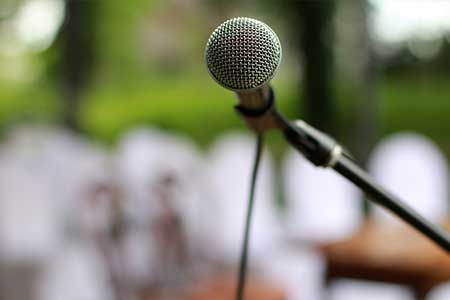 In addition to our versatile range of trainings opportunities we also offer presentation of different scope on certification in Russia and the EAEU. Our specialists are not only very experienced in this area, but are also able to explain it to a non-specialist audience in a comprehensible way and to answer questions in a competent manner.
We can offer our presentation within the following frameworks:
Events organized by chambers of commerce (AHK, IHK)
Events organized by international trade associations
Industry congresses
Within the company, e.g. when presenting projects
In the past we already have had events with well-known partners, such as the Frauenhofer-Institut, the law firm Rödl & Partner, the German-Russian Foreign Trade Chamber and the Chamber of Commerce of Lower Bavaria.
We dispose of several years of experience in EAC marking, certification and declaration. The content of the lecture can be developed individually, depending on the framework of the event and eventually the industry. We are especially experienced in the following industry sectors: plant construction, mechanical engineering, metal construction, measurement engineering, electrical engineering, automation technology, medical engineering, food technology and furniture.
Technical regulations in the EAEU
Since 2011 the EAEU has adopted more than 45 technical regulations, which determine the process of importing products in one of the member states. The aim is to replace national standard, such as the GOST-R standards in Russia, with uniform regulations and to bring the technical regulations of the EAEU into conformity with European standards.
The products of our clients are particularly often affected by the following technical regulations:
Our prices
The remuneration for presentations depend on different criteria, such as the content and the duration of the talk. Besides that, the cost for travel and accommodation of the speakers must be taken into account. Please send us a request and we will propose you an individual offer after evaluating the details.