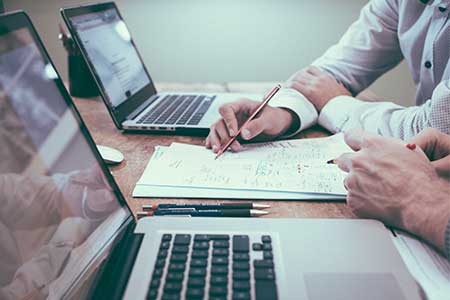 If you are planning a concrete project, that includes the export of products to Russia or to one of the member states of the EAEU, we would be happy to consult you both in advance and during the procedure. To offer you the best possible support, we tailor our consulting services to your individual requirements. Our specialists dispose of several years of experience in EAC marking, -certification and declaration and would be very happy to share this knowledge with you.
We have been collaborating for years with export oriented companies of various sizes and have supported them in conformity assessment procedures of their products. Therefore we dispose of broad competencies in this area and experiences in the following industry sectors: plant construction, mechanical engineering, metal construction, measurement engineering, electrical engineering, automation technology, medical engineering, food technology and furniture.
Our offer
Project assessment: We check in advance, whether a conformity assessment has to be carried out, which guidelines are affected, how long the process will probably take and which steps and documents are necessary.
Technical regulations: We discuss with you in detail the particularities of the respective guidelines and prepare you for all eventualities.
Technical documentation: We support you with the preparation of the required technical documents. Of particular importance are the technical passport, die safety justification and the instruction manual. We would be happy to check your documentation for accuracy and completeness.
Risk assessment: The risk assessment is part of the safety justification and is conducted according to the ISO-norms. We will offer you as well to support you in its preparation.
Laboratory test: We are in contact with accredited test laboratories in Russia and therefore can assist you also during the examination of your products.
In addition we offer further services regarding the conformity assessment and can support you with procedures, such as the manufacturing audit or the communication with public bodies in Russia or the EAEU. Further information you can find here.
Do you want to make yourself or your colleagues experts in certification in Russia and the EAEU? We also offer informative seminars, pratice-oriented workshops and webinars held by our specialists.
Technical regulations in the EAEU
Since 2011 the EAEU has adopted more than 45 technical regulations, which determine the process of importing products in one of the member states. The aim is to replace national standard, such as the GOST-R standards in Russia, with uniform regulations and to bring the technical regulations of the EAEU into conformity with European standards.
The products of our clients are particularly often affected by the following technical regulations:
Our prices
The prices for our consulting services depend on different criteria, that include in particular th scope of the service, the complexity of the directives discussed, the number of consultants involved and the time exposure. Please send us a request and we will propose you an individual offer after evaluating the details.