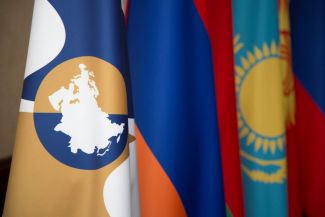 Decision №41 "On the validity of EAC Declarations compliant with the minimum requirements of the technical regulations of the EAEU" has entered into force on July 1, 2018.
In general, the rules concerning the registration procedure of the EAC Declaration remain unaltered, but the list of documents required is complemented by the following:
Copies of pieces of evidence intended in the technical regulations
Audit results with seal and signature
Reference to lab tests in the declaration is only possible, if corresponding information has been entered into the federal database. It is recommended to examine whether the accredited laboratory has entered the information into the database.
Schmidt & Schmidt is offering comprehensive solutions for the certification. Our experienced specialists advise you about all the issues concerning the procedure and find the best way for you to minimise your costs and increase sales potential of your products on the EAEU market.