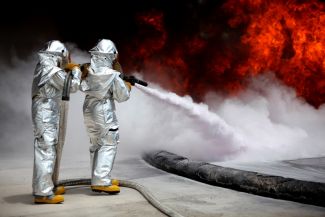 The list of goods subjected to mandatory conformity assessment with the TR EAEU 043/2017 "On requirements for fire safety and extinguishing devices" includes 104 items. There is a group of HS code for each item.
Fire extinguishing equipment, depending on its type and purpose, is subjected to a certification or declaration of conformity.
EAC Certification is provided for the following products:
fire extinguishers
extinguishing powders
foaming agents
fire protection equipment
electro-fitting products
fire automatic devices (fire alarm systems, fire notification systems, warning and evacuation systems)
various modules of automatic firefighting system, etc.
EAC Declaration is required for the following firefighting equipment:
snap hooks
safety belts
suction fitting
drainage valves for water and foam firefighting installations
aps for water and foam firefighting systems, etc.
TR EAEU 043/2017 will come into force on January 1, 2020. The approved list will clearly identify the products conditional the conformity assessment.