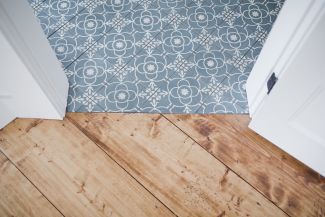 On 1 March 2021, two new national standards for floor coverings will come into force.
Rosstandart adopted two new GOST on 29 June 2020:
GOST R 58898-2020 "Elastic, textile and laminated floor coverings. Classification"
GOST R 58899-2020 elastic, textile and laminated floor covering. Main characteristics
The GOST norms contain safety requirements for materials, such as natural linoleum, PVC / linoleum, quartz vinyl tiles, rubber and cork coverings.
The first standard determines the classification of floor coverings taking into account the intensity of use. The second norm defines the requirements for safety, health and fire protection.
GOST R 58899-2020 sets the limit for the content of harmful substances in products such as pentachlorophenol and formaldehyde. It also ensures the use of the standard with regard to the norms for slip resistance and antistatic properties.
For the future it is planned to extend the construction sector with new standards for floor coverings with regard to test methods and technical properties.