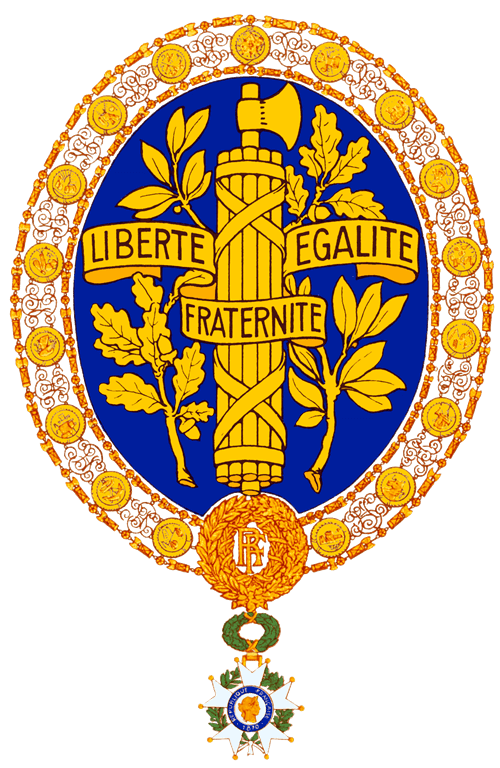 Schmidt and Schmidt offers services for the acquisition of civil law documents as well as for the acquisition of replacement documents for lost or damaged documents in France with their further legalization and translation.
If the personal documents are lost or damaged or if you need up-to-date copies of documents, duplicate documents must be obtained. Most often when you are not in the Germany, you have difficulty with this procedure. Our service allows you to remotely reclaim documents in Germany. We can also deliver the document to any place in the world by courier.
Validity of the documents
Civil status documents issued in France are generally not valid for more than 3 or 6 months. Then you have to obtain new documents with current data. In some states, documents are perpetual, so this must be stated at the place where the documents were issued. In addition, the time requirements can be set by the receiving party.
When do you need to get documents from France?
A duplicate certificate of birth, marriage certificate, change of name certificate, divorce certificate, criminal record or death certificates may be required to register a marriage abroad, register a newly born child, obtain citizenship, receive an inheritance, data for confirmation of a pension, open bank accounts, take up employment and clarify other bureaucratic issues.
The following documents can be obtained:
Certificate of birth
Certificate of birth with cosinage
Certificate of birth without cosinage
Marriage certificate
Marriage certificate with cosinage
Marriage certificate without cosinage
Divorce certificate
Death certificate
Criminal record
Educational documents
Other documents
In France it is possible to apply for an international certificate for the following countries:
Germany
North Macedonia
Austria
Belgium
Bosnia and Herzegovina
Bulgaria
Cape Verde
Croatia
Spain
Estonia
Greece
Italy
Lithuania
Luxembourg
Moldavia
Montenegro
the Netherlands
Poland
Romania
Serbia
Slovenia
Switzerland
Turkey
Online filing of documents is only possible in some cities. In other cases, a letter to the registry office or a personal presence is required.
We need the following documents for acquisition
Since civil documents are personal documents that contain personal data, they can only be obtained by their owners or persons authorized by them. In order to request documents, we first need a signed power of attorney from the owner of the document.
We also need:
Information about birth and name changes
Information about the place of registration of civil registration
The holder of the document can order a new certificate independently online via the official website or by email with the delivery to our office in Germany since in most cases documents can only be sent within Europe.
Responsible authorities:
Criminal records are issued by the Federal Office of Justice in Nantes. This document can only be requested by the owner himself, by applying online on the website. This document can be ordered with delivery to the address of our office in Germany. Then we can send it to Bonn for additional certification and then to the Federal Administration Office in Cologne for the apostille.
Depending on the regulations applicable in a particular federal state, documents on civil status can be requested from the registry office or a similar institution.
Educational documents must be applied for at the relevant educational institution. Educational documents can be issued in the form of a certified copy.
France acceded to the The Hague Convention Abolishing the Requirement of Legalization for Foreign Public Documents on 25 November 1964.
Therefore, the documents issued in France are subject to a simplified apostilling procedure, thus the documents gain full legal value in Convention member states after notarized translation.
Apostilling usually takes about two weeks.
In addition, you can order a notarized translation from French.
Time of the procedure
It usually takes about two weeks to get documents. In some cases, the time may vary depending on the time it takes for local authorities to process the documents.
It takes approximately two weeks to obtain certified copies of educational documents.
This period does not include the time required to legalize documents and translate them.
Translation of documents from France
Copies and duplicates of civil status documents can be translated into other languages by a sworn translator in France. With their further legalization, Schmidt & Schmidt offers translation services for civil documents. The cost is calculated based on the scope of a specific document.
Your benefits:
No registration or subscription
Fast and reliable processing
Payment by invoice
Schmidt & Schmidt guarantees the highest quality and reliability. We render all of our services in strict compliance with the applicable data protection laws. Our specialists are well-equipped and thoroughly acquainted with their tasks.
Working with us is easy and convenient!
Courier services are charged and invoiced separately according to the courier service's rates.
You can pay for our services by PayPal, bank transfer or card.
Service
Price incl. German VAT 19%
Price excl. VAT
Price for an

acquisition of new document from France

without international shipping
from 178,50 €
from 150,00 €



Do you have any questions about the offer? Contact us and arrange a free of charge consultation!