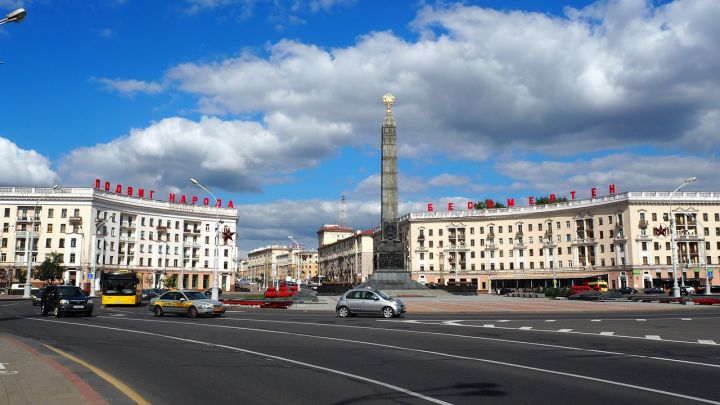 The Republic of Belarus has undergone a large-scale reform of the regulatory framework in the sphere of consular services, registration of migration documentation, and document legalization.
President Alexander Lukashenko signed a decree according to which Belarusian diplomatic missions abroad will no longer issue passports to citizens, but will have the right to confiscate valid passports from citizens in cases and according to the procedure determined by the legislation of the Republic of Belarus.
It will be possible to obtain or re-issue a passport only in "internal affairs bodies at the place of last registration at the place of residence". However, the applications of those people who have already applied for a new passport abroad will be considered in the same order. In the future, those whose passports expire abroad will receive short-term travel documents allowing them to come to Belarus and undergo all the necessary procedures there.
All transactions with real estate and personal transport vehicles for Belarusian citizens abroad will be possible only on the territory of Belarus at the place of registration or abroad, but on the basis of a power of attorney issued by the owner in Belarus, as embassies and consulates abroad will no longer issue any powers of attorney. The Belarusian Chamber of Notaries clarified, that the country's embassies and consulates abroad are not considered to be the territory of Belarus: it's a diplomatic representation of the state on the territory of another country, having diplomatic immunity. According to the Belarusian media diplomatic missions stopped issuing powers of attorney on August 7th already.
The apostille will also be issued by one of the competent authorities in Belarus (Ministry of Foreign Affairs, Ministry of Education, Ministry of Justice, and Main Justice Departments of Minsk City Executive Committee and Regional Executive Committees - depending on the type of document). Submission of documents for apostille is possible only in person by the owner of the document or by another person upon presentation of a power of attorney issued in Belarus.
The Ministry of Foreign Affairs of the Republic of Belarus has already officially commented on the new rules.
"Embassies and consulates will continue to deal with the issues of citizenship, consular registration, civil status registration, registration of permanent residence outside Belarus... Belarusian foreign missions are no longer authorized to deal with the issuance/exchange/renewal of all types of passports and identification cards... The apostille will also be affixed at one of the competent authorities in the Republic of Belarus... Personal submission of documents to the interested body is also obligatory for a number of other administrative procedures, listed in the relevant annex to the Decree (for obtaining certificates of the Civil Registry Office, certificates of civil status registration (except for death), etc.)", — says the Belarusian Foreign Ministry in the statement posted on the official portal of the agency.