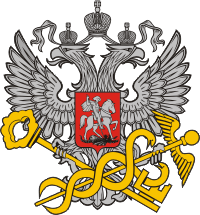 We are offering financial statements of legal entities in Russia. We can provide you with a P&L account and a balance sheet of your business partner according to IFRS via e-mail or mail, so you can judge their credibility properly.
The statements are provided by the Russian Federal State Statistics Service.
A company's financial statement usually contains more than 300 indicators. It gives a comprehensive picture of the company's situation and financial status, as well as of the financial results of its operations.
The financial statement contains the following information:
Balance sheet
Profit & loss account
Cash flow
The data will be provided in the form of a PDF file as original and translation. As alternative the statements can be legalised by apostille and sent by mail.
This data can only be provided for companies that are required to publish their statement. Currently, there are about 700 000 companies recorded by the Federal State Statistics Service.
To request a financial statement, either the company's tax number or its state registration number are required. If you do not have this information, it can be researched on request.
We are requesting this information in strict accordance to the legal requirements of the Russian Federation and the Federal Republic of Germany.
We will process your enquiry within 2-3 work days.
Service
Price incl. German VAT 19%
Price excl. VAT

Price for a financial statement of a Russian company

ab

59,50

€

ab

50,00

€

Price for a translated financial statement of a Russian company

ab

119,00

€

ab

100,00

€

Price for a financial statement of a Russian company with apostille without international shipping

ab

226,10

€

ab

190,00

€