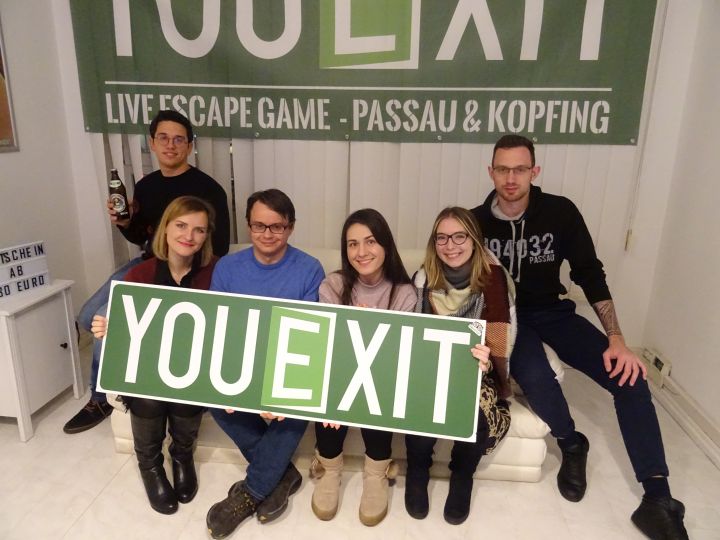 Our employees can not only work well, but also spend free time exciting. Christmas market and mulled wine are of course a good idea, but something new and mysterious is also no hindrance for us. This time our employees from office in Passau spent the Christmas party unforgettable. It is not easy to guess what we have done!
One of our colleagues suggested a wonderful idea to go to the escape room. None of us have ever played this game and it was a real challenge for us. But our teamwork can overcome all boundaries!
We had only one hour to to find a way out of the room. The closed chests with the hidden keys, the decoding of the Morse code, the work with the compass and strong smell were no stumbling blocks for us. We have done it – an exit was found! Savvy, acumen and ability to work as a team were our strengths.
Such a victory must be celebrated! After the escaping form the room we went to an Italian restaurant. The atmosphere was very cozy. A few glasses of mulled wine and a delicious pizza – were all, that we needed. It is very pleasant to be with our team not only at work, but also to spend nice time together.
The Company Schmidt and Schmidt wishes you a Merry Christmas and a Happy New Year!