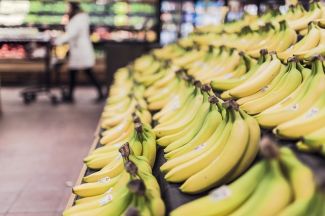 When exporting goods to Russia, one has to take into account that some goods might be subject to prohibitions and restrictions. The most significant obstacles at the moment, are the food embargo as well as license requirements for certain types of products. In some cases however, quotas and other non-tariff barriers, as sanitary-epidemological and veterinary registration as well as state registration of pharmaceutical products have to be taken into account. Thus, please ascertain early on whether your goods are affected by these regulations and take advice on which measures you can adopt.
Food embargo
Currently, Russia prohibits the import of food manufactured within the EU. The validity of these sanctions has originally been determined for one year until August 6, 2015 and has since then been prolonged several times: first until August 6, 2016, then until December 31, 2017 and by the Presidential Decree no. 293 of June 30, 2017 until December 31, 2018. Recently, it has been prolonged until December 31, 2019 by the Presidential Decree no. 420 of July 12, 2018.
The Russian food embargo is targeted at the following countries:
Since 2014: EU, USA, Australia, Canada and Norway
Since 2015: Iceland, Liechtenstein, Albania and Montenegro
Since 2016: Ukraine
Not affected by the sanctions are Switzerland, New Zealand, Serbia, Macedonia, Turkey and Japan, as well as Faroe Islands and Greenland which might be legally a part of Denmark, yet are given autonomous status. Goods from these and other non-sanctioned countries can be freely exported to Russia (subject to other restrictions as licenses).
Affected are product groups such as:
Beef, pork, poultry – fresh, chilled, frozen, dried, smoked, steeped, brined
Sausage products
Fish and seafood
Milk and dairy products
Vegetables – fresh, chilled, frozen, dried, preserved
Fruits and nuts – fresh, frozen, dried
This list shall yet not be understood to that effect that it is now prohibited to introduce any food to the Russian market. There is a lot of products that are not affected by these sanctions and can therefore be imported directly from the EU without problem. This applies to beer, wine, juice, oil, soy, cocoa and chocolate, noodles for example. Don't hesitate to make use of advisory services, if you want to make sure that you can carry on to trade in your products in Russia.
Regulatory frameworks for the Russian food embargo are the Presidential Decree no. 560 of August 6, 2014, the Decree of the Government of the Russian Federation no. 778 of August 7, 2014, as well as a variety of government decrees including relaxations and exceptions that have to be strictly observed, as they contain key points concerning these products.
License requirements
In addition to the embargos elaborated on above, there is a multitude of other restrictions. Very often, it is license requirements that have to be met when exporting goods to Russia. A licence in the context of foreign trade is a certain type of import permit issued by various Russian authorities.
Subject to license are, for example:
Hazardous waste
Precious metals
Pharmaceutical products, medicinal products for human and veterinary use
Radio-electronic devices (high frequency technology)
Medical and surgical instruments and apparatus
Coding machines with cryptographic functions
Devices for the receipt of secret information
Explosives and pyrotechnic products
Arms and ammunition
Carpets, textile floor coverings from the EU
Chemical pesticides
Tobacco products
Ethanol, vodka and other alcoholic beverages with more than 28 % alcoholic strength
Certain ozone depleting substances
Narcotic drugs
We advise you to carefully examine whether your goods are subject to licensing as a first step.