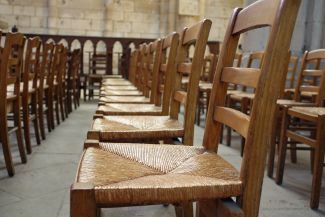 The technical regulation TR CU 025/2012 On furniture safety is to be updated.
The amendments mainly concern product identification, which has to be carried out by the certification body in the presence of the applicant when an EAC certificate is obtained. The registration of the EAC declaration can be done by the manufacturer /official representative or seller as well as by the test laboratory.
The identification can only be carried out by a certification body or test centre included in the relevant harmonised register of the EAEU.
Subject to EAC certification according to TR CU 025/2012 are:
furniture for children
school furniture
kindergarten furniture
For the EAC certificate the following schemes can be applied:
1c or 2c for serial production
3c for batch delivery or a single delivery
The EAC declaration is registered according to the following schemes:
1d, 3d or 6d - for serial delivery
2d or 4d - for batch or single delivery
The schemes 1d and 2d are used for furniture for bookstores and commercial enterprises and armchairs for auditoriums.
Tailor-made furniture is also subject to mandatory conformity assessment. All schemes are suitable for certification and 3d, 4d or 6d for declaration.