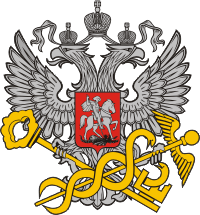 Schmidt & Schmidt provides extracts from the commercial register of Russia on legal entities, partnerships and sole proprietors with a translation and an apostille as pdf-file via e-mail.
Russia has become a major commercial partner for many international companies. Unfortunately, foreign companies are especially prone to delays in payment and payment defaults. According to research done by the Economic Research Group Euler Hermes, Russia ranks among the least reliable countries in terms of payment behaviour. To anyone looking to minimise risks of business operations in Russia, an extract from the commercial register is an extensive and reliable first source of valuable information on your commercial partners in Russia. Extracts from the commercial register are mainly used to avoid various risks - like default of payment in export businesses - with russian business partners.
Throughout the past few years, the russian government has stepped up their efforts to create a safe and transparent environment for international operations in Russia. One of the steps taken was the introduction of a federal commercial register. At present, the system of extracts from the commercial register and disclosure of financial reports is more extensive and sophisticated than in many other european countries.
Extracts from the russian commercial register and financial reports offer your company the unique opportunity to obtain relevant information on the liquidity and the financial situation of your business partner in general. This will allow your company to considerably reduce risks involving bankruptcy during the business transactions and to immediately identify potential fraudsters.
Additionally we offer extracts from the russian commercial register on proprietors and managers of russian companies, who have been banned from business management due to various statutory violations.
The russian commercial register contains all available basic information on any legal entities, partnerships and sole-proprietors registered throughout the Russian Federation. Besides that, the register is a legitimate and reliable source for information on business partners in Russia.
What is a commercial register?
In our video we explain the definition and function of a commercial register and how you can verify the reliability and solvency of your foreign business partner.
Should you wish to check the sincerity of your foreign business partner's request, Schmidt&Schmidt will gladly assist you.
We offer extracts from the commercial registers of more than 100 different registers in countries spread all around the globe. Additionally, we offer annual statements for a variety of companies. The original extract from any commercial register can be sent to you by mail or as a pdf-file via e-mail. Besides that, commercial register extracts can be authenticated with an apostille.
An extract from the commercial register can be used in order to:
Obtain detailed information about potential business partners from Russia
Negotiate foreign trade agreements
File legal claims
The data is provided as a PDF-file with both the original and, if requested, a translation to your language of choice. Alternatively, the extracts can be sent to you by mail in the form of apostilled documents.
An extract from the commercial register of Russia contains the following information about legal entities:
Company name
Date of registration
Legal form
Company's status
Address, phone, e-mail-address
Type of economic activity
Management
Founders and owners
Tax number
Amount of share capital
Information about solvency
Information about branches
An extract from the commercial register of Russia contains the following information about sole proprietors:
Surname and given name
Sex
Place of birth
Citizenship
Date of registration
Information about authorisations and operating licenses received
Tax number
Type of economic activity
Information about insurance
Please note that some of this data might not be available for certain organisations.
The data will be provided in the form of a PDF file as original with translation. As alternative, the extracts can be sent by mail. You can also order documents legalised by apostille from us.
Furthermore we are offering the following services:
All information is provided in strict accordance with the legal requirements of the Russian Federation and the Federal Republic of Germany.
Legal forms in Russia
The legal forms in Russia resemble those in Germany.
Corporations:
Публичное акционерное общество (ПАО) – public joint-stock company
Акционерное общество (АО) – private joint-stock company
Общество с ограниченной ответственностью (ООО) – private limited company
Partnerships:
Индивидуальный предприниматель (ИП) – sole proprietor
Крестьянское (фермерское) хозяйство (КФХ) – farmer
Товарищество на вере – limited partnership
Производственный кооператив – cooperative
Полное товарищество – general partnership
Documents from Russia can only be recognised abroad, if they have been legalised accordingly. This means that their authenticity needs to be confirmed seperately. Russia has joined the Hague Convention Abolishing the Requirement of Legalization for Foreign Public Documents in 1992. Therefore this confirmation takes place in the form of the so called apostille. This applies to the recognition of documents from other member states in Russia, as well. The apostille confirms the authenticity of the signatures and if required the authenticity of the seal or stamp.
You can order the extracts without registration or subscription. Just fill out our online form. Our specialists will obtain the documents, translate them and send you the original, the translation and the invoice for our services via e-mail. You do not need to take any risk, as you will get the documents required at a fixed price. According to your wish we can have the commercial register extracts legalised by apostille. The documents will then be sent to you by mail. Additional fees for the apostille will be charged.
Your benefits:
Fast and reliable processing
Convenient ordering via online form
Documents as PDF via e-mail
Translation
No costs, if entry does not exist
Apostille for the extract
Discretion and confidentality
High quality service
Preliminary examination:
We will examine for you whether the target company has been entered into the commercial register. We can provide you with the following information free of charge:
Existence of an entry in the commercial register
Cost of an extract from the commercial register
Further information (balance sheets, P&L, shareholders)
Processing time
Cost of one apostille
Sample of an extract (if available)
You can pay for our services by PayPal, bank transfer or card.
Service
Price incl. German VAT 19%
Price excl. VAT

Price for an electronic extract from the commercial Register of Russia

ab

17,85

€

ab

15,00

€

Price for the translation of an extract from the commercial Register of Russia

ab

59,50

€

ab

50,00

€

Price for an extract from the commercial Register of Russia with apostille without international shipping

ab

190,40

€

ab

160,00

€




Do you have any questions about the offer? Contact us and arrange a free of charge consultation!