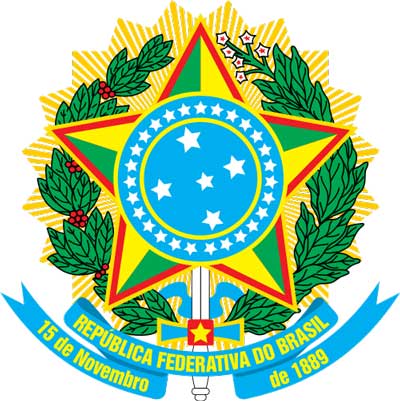 Our company Schmidt & Schmidt provides Extracts from the Real Estate Register of Brazil with translation and Apostille.
Data on real estate in Brazil is stored in two main systems: the real estate register and the cadasters.
The Real Estate Register is under the jurisdiction of the Department of Real Estate Register. Activities of this authority are decentralized. It includes approximately 3200 territorial divisions maintaining relevant registers. Cadasters are under the jurisdiction of local authorities.
Exercise of a right to ownership in Brazil is governed by article 1245 of the Civil Code of Brazil, Law 6.015/73 and – a number of other regulatory acts.
A right of ownership to a real estate in Brazil accrues after introducing information about a transaction in the real estate register. Information shall be introduced in the register within 30 from the date of transaction execution.
Contents of the Real Estate Register:
property owners
terms of rights' accrual (transaction, receipt of inheritance etc.)
restrictions
location of an object
description of an object
The Register of actions is public. One may obtain information from it personally in the division of the register or via a special online service called the "Centre of Electronic Services in the area of Real Estate Registration". Information from the register is available after payment of a duty.
Search in the register is possible by:
full real estate address (including the state)
identification number of a real estate owner
number of a real estate object in the register
The unified electronic real estate register is being established in Brazil. Thus, information about not all real estate objects may be available online. For a more detailed information refer directly to the relevant division of the register.
The electronic register contains information about real estate registered since 1976.
The extract may be obtained in electronic and in a paper form with apostille.
Extracts from the Real Estate Register of Brazil may be used for:
confirmation of title to real estate
receipt of information about the real estate item
debt collection
analysis of prices for real estate
other commercial and analytical purposes
*some data may be unavailable for certain items, or may be provided for a fee.
The electronic extract may be obtained for 5-6 working days. Information about time for obtaining a paper extract shall be specified individually.
Extracts from the Real Estate Registers are provided subject to the laws of Brazil and to the Law on personal data protection.
Moreover, you can order certified translation of your documents into any foreign language.
The requests shall be processed within one business day. Courier delivery of the apostilled extract shall be paid additionally according to the courier tariff rates.
Brazil joined the Hague Convention on simplified legalization of documents on December 2, 2015. On August 14, 2016 the Convention came into force.
Thus, documents issued in Brazil are subject to legalization based on the apostilling procedure, after certified translation such documents acquire full legal force on the territory of all other Hague Convention Member States.
As a rule of thumb, apostillation of extracts takes about two weeks.
Service
Price incl. German VAT 19%
Price excl. VAT

Price for an electronic Extract from the Real Estate Register of Brazil

from

119,00

€

from

100,00

€

Price for the translation of an electronic Extract

from

41,65

€

from

35,00

€

Price for an Extract from the Real Estate Register of Brazil with apostille

from

1785,00

€

from

1500,00

€




Do you have any questions about extracts from Real Estate Register of Brazil? Call us or write to us, or order free consultation!