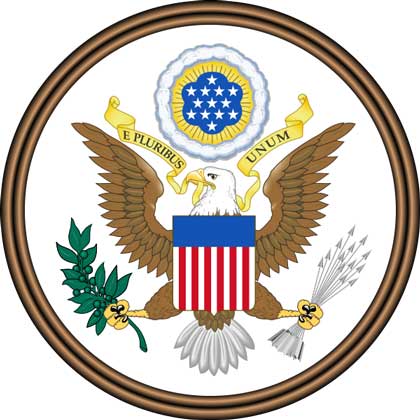 Our company Schmidt & Schmidt provides Extracts from the Real Estate Register of the USA with translation and Apostille.
In the USA, like in some other federal states, there is no "classic" federal unified real estate register. At the state level there are original systems of registration and registers significantly different from each other.
In most states there are systems of document (file) registration, however compilations of land registers, in which records of objects themselves are maintained, are also run in some states.
Depending on the state, search in a register may be carried out either by personal data of an owner (or owner of a title record), or by a land plot index, or by other characteristics. One should bear in mind that the owner of a title record is not always an actual owner. A specific procedure for registration and register maintenance is determined by regulatory acts at the level of states and municipalities. For example, in California register maintenance is under the jurisdiction of offices of districts, the majority of which have electronic public data bases. If an electronic data base is not available, information is submitted by a written request.
Land registers are also maintained by:
Bureau of Land Management of the Department of the Interior (its scope of responsibility includes state lands)
Tax authorities
Soil Conservation Service of the Department of Agriculture
All registers contain:
Data on land and buildings
Data on restrictions
Data on rights
Extracts from registers may generally be obtained either in electronic or in paper form with consular legalization.
Extracts from the registers of the USA may be used for:
confirmation of title to real estate
receipt of information about the real estate item
debt collection
analysis of prices for real estate
other commercial and analytical purposes
*some data may be unavailable for certain items, or may be provided for a fee.
Due to the complexity of the registers' system in USA time for obtaining information shall be specified in advance.
Extracts from the Real Estate Registers are provided subject to the laws of USA and to the Law on personal data protection.
Moreover, you can order certified translation of your documents into any foreign language.
The requests shall be processed within one business day. Courier delivery of the apostilled extract shall be paid additionally according to the courier tariff rates.
The USA joined the Hague Convention on simplified legalization of documents on December 24, 1980. On October 15, 1981 the Convention came into force.
Thus, documents issued in the USA are subject to legalization based on the apostilling procedure, after certified translation such documents acquire full legal force on the territory of all other Hague Convention Member States.
As a rule of thumb, apostillation of extracts takes about two weeks.
Service
Price incl. German VAT 19%
Price excl. VAT

Price for an electronic Extract from the Real Estate Register of the USA

from

59,50

€

from

50,00

€

Price for the translation of an electronic Extract

from

41,65

€

from

35,00

€

Price for an Extract from the Real Estate Register of the USA with apostille

from

297,50

€

from

250,00

€




Do you have any questions about extracts from Real Estate Register of the USA? Call us or write to us, or order free consultation!