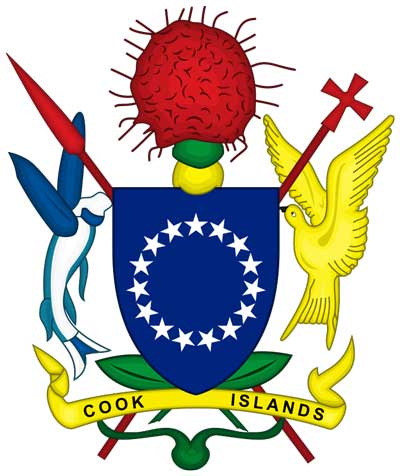 Schmidt & Schmidt provides extracts from the commercial register of Cook Islands with a translation and an apostille.
Cook Islands are a self-governing state and an archipelago in the Pacific Ocean. Cook Islands are in free association with New Zealand, meaning that population of Cook Islands are citizens of New Zealand, but carry out practically independent policies. Queen Elizabeth II is the head of state. She is represented here by a representative with the official title of the Queen's Representative. Head of the local government is the Prime Minister of the Cook Islands. Local currency is the New Zealand dollar. Official languages are English and Cook Islands Maori.
The remote geographic location of the Cook Islands is playing a big role in their economy. Cooks Islands are basically isolated from international trade and lacks natural resources. Main sources of revenue here are tourism and remittances from New Zealand.
In 1989 Cook Islands became the first ever territory to introduce an asset protection law, which means creating a "shelter" from legal authorities and creditors. Thus, Cook Islands are an offshore jurisdiction and a tax haven. To this day, Cook Islands are famous for confidentiality that a Cook asset protection trust guarantees. It is against the law to disclose information about owners of Cook Islands Trusts.
It is almost impossible to say how many entities like this are registered on Cook Islands, since registration of a Cook Islands Trust in the business register is not required – for the most part, it is a private arrangement. Taxes on asset protection trusts account for about 8% of local economy.
Cook Islands have been monitored by the EU and the OECD. According to the Council of the EU, Cook Islands have made commitments to abolish the current "harmful" tax regime by the end of 2018, and to implement minimum anti-BEPS (base erosion and profit shifting) standards. OECD classifies Cook Islands as "largely compliant" in tax cooperation matters.
Due to its history as a territory of the British Crown, Cook Islands' legislation is based on the English law. Business activities are regulated by the 1989 International Trusts Act, 2008 Limited Liability Companies Act, and other relevant laws.
Main types of businesses on Cook Islands
International Companies
International Partnerships
International Trusts
Limited Liability Companies
Foundations
Limited liability companies can be registered with just one founder.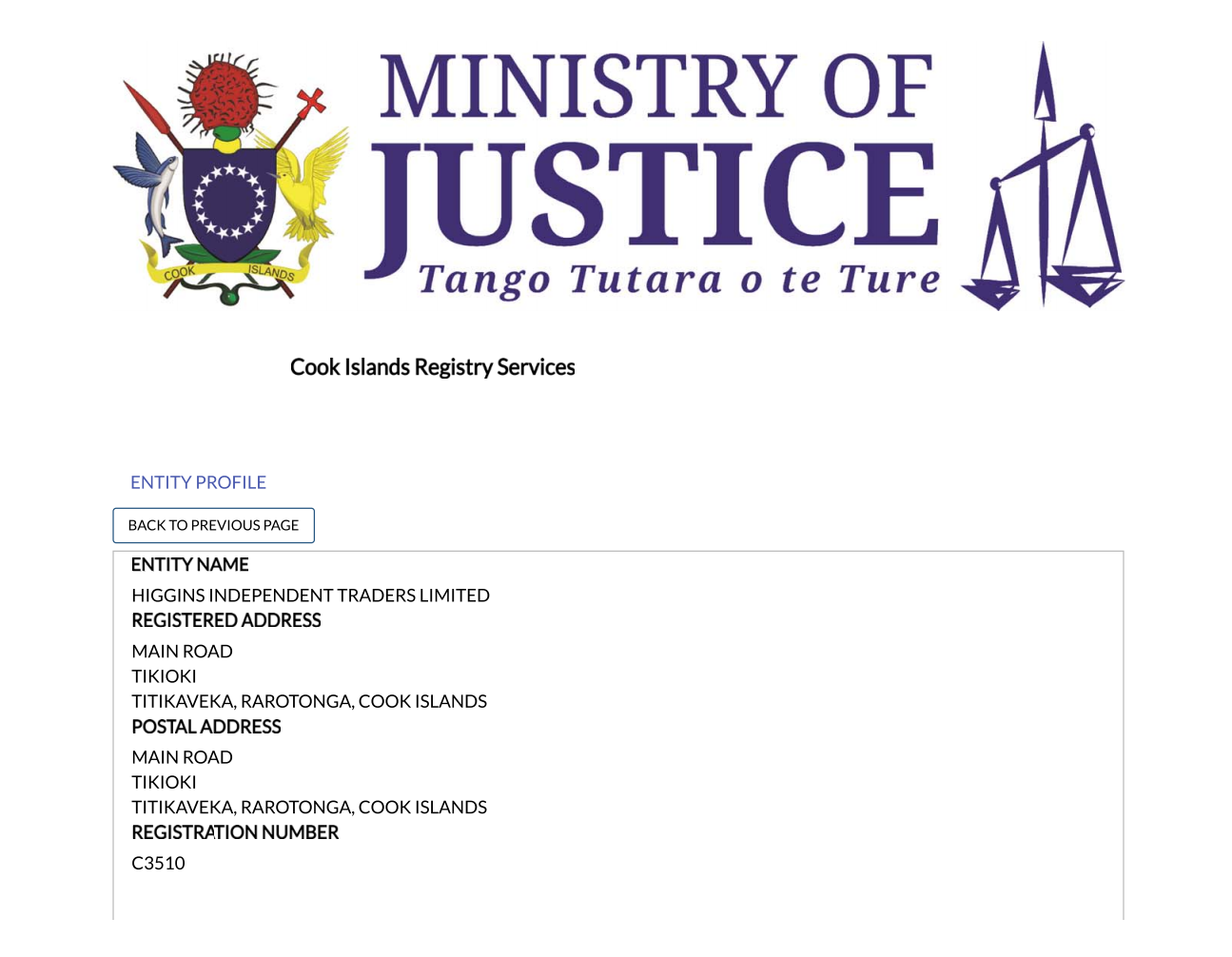 The main information extract provided from the Cook Island Registry is the company profile in the registry.
The statement contains the following information:
full company name
registration number
registration date
company status
registration address
type of activity
You can search for and receive a statement based on the following criteria:
full name of the organization
This document is provided in English and contains basic information about the company. It should be noted that due to the privacy policy, the information available for the request is very limited.
Extracts from the commercial register are provided by us in strict compliance with the laws of the Cook Islands and compliance with the requirements of the Personal Data Protection Act.
In order to find out exactly what data about companies registered in the Cook Islands can be provided, you need to make a preliminary request.
Service
Price incl. German VAT 19%
Price excl. VAT

Price for an electronic Extract from the Commerial Register of Cook Islands

23,80

€

20,00

€

Price for an Extract from the Commerial Register of Cook Islands with apostille

from

714,00

€

from

600,00

€



Registration of companies and register management here are the responsibility of Financial Supervisory Commission of Cook Islands (FSC). This is an independent body created in 2003 to replace the Off-shore Financial Services Commission. Its main task is to supervise regulated financial entities and services. Electronic version of the business register of Cook Islands was created in 2011.
An extract from the business register of Cook Islands can be used in order to:
Obtain detailed information about potential business partners
Negotiate foreign trade agreements
Register legal entities with foreign participation
File legal claims
Cook Islands acceded to the The Hague Convention Abolishing the Requirement of Legalization for Foreign Public Documents on 13 July 2004.
Therefore, the documents issued in Cook Islands are subject to a simplified apostilling procedure, thus the documents gain full legal value in Convention member states after certified translation.
In addition, you can order certified translation from English.
We provide extracts from the register in strict compliance with the legislation of the Cook Islands and the General Data Protection Regulation.
Inquiries are processed within one working day. Courier delivery of apostilled documents is paid separately by courier service tariffs.
You can order free preliminary availability check of required information on our website.
Service
Price incl. German VAT 19%
Price excl. VAT

Price for an Electronic Extract

from

178,50

€

from

150,00

€

Price for an Extract with Apostille without international shipping

from

714,00

€

from

600,00

€