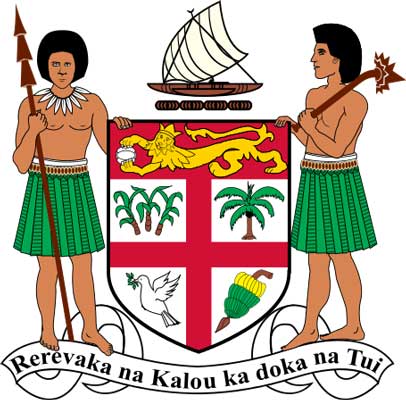 Schmidt & Schmidt provides extracts from the commercial register of Fiji with a translation and an apostille.
Republic of Fiji is an island state in the Pacific Ocean. This is a unitary parliamentary constitutional republic. Fiji gained independence from the United Kingdom in 1970 and became a member state of the Commonwealth with Queen Elizabeth II as the head of state. As a result of two coups d'état, Fiji was proclaimed a republic in 1987. Head of state is a president. Local currency is the Fijian dollar. Official languages are English, Fijian and Fiji Hindi. Fiji is a member of the United Nations, Commonwealth of Nations, World Trade Organisation, and the Pacific Islands Forum.
Fiji is one of the wealthiest and developed territories among the Pacific islands. The archipelago of Fiji has got an abundance of natural resources, such as forest, copper, gold, oil, and minerals. Economy of Fiji is based on sugar exports, fishing, subsistence agriculture, and tourism. Fiji is a developing country; its further economic growth is impeded by decades of political instability that resulted in low foreign investment, decline in trade, mass emigration, and poverty.
Fiji is not considered an offshore jurisdiction or a tax haven. However, neither is it a member of the OECD's Global Forum on Global Forum on Transparency and Exchange of Information for Tax Purposes. According to the Council of the European Union, Fiji has made a commitment to becoming a member of the Global Forum and implementing "tax good governance principles" by 2019.
Business activities in Fiji are regulated by Companies Acts and other relevant laws. Legislation is based on the English law.
Main types of businesses in Fiji
Company limited by shares
Company limited by guarantee
Unlimited company
Partnership
Sole Trader
Register of companies and registration of businesses are responsibilities of the Registrar and Companies Office – an autonomous body of the Ministry of Justice. In 2009 some services of the Ministry became available online.
Contents of the register
Main extract available from the commercial register of Fiji is a company profile. It comes in the English language and contains information about a company, relevant at the moment of the request.
Full legal name
Registration number and date
Type of business
Legal address
Current status (active/inactive)
Main activities
Registered capital
Directors and shareholders
Other available information
NB: Information about some companies may be unavailable.
Search in the register is not free of charge. Search results are sent to you within 7-14 days after request submission.
To get a required document, we will need the following information about a company:
Full legal name
Registration number
An extract from the business register of Fiji can be used in order to:
Obtain detailed information about potential business partners
Negotiate foreign trade agreements
Register legal entities with foreign participation
File legal claims
Fiji acceded to the The Hague Convention Abolishing the Requirement of Legalization for Foreign Public Documents on 24 February 1965 as a part of the United Kingdom, and on 10 October 1970 as an independent state.
Therefore, the documents issued in Fiji are subject to a simplified apostilling procedure, thus the documents gain full legal value in Convention member states after notarised translation.
In addition, you can order notarised translation from English.
We provide extracts from the register in strict compliance with the legislation of the Republic of Fiji and the General Data Protection Regulation.
Inquiries are processed within one working day. Courier delivery of apostilled documents is paid separately by courier service tariffs.
You can order free preliminary availability check of required information on our website.
Service
Price incl. German VAT 19%
Price excl. VAT

Price for an Electronic Extract

from

119,00

€

from

100,00

€

Price for an Extract with Apostille without international shipping

from

714,00

€

from

600,00

€