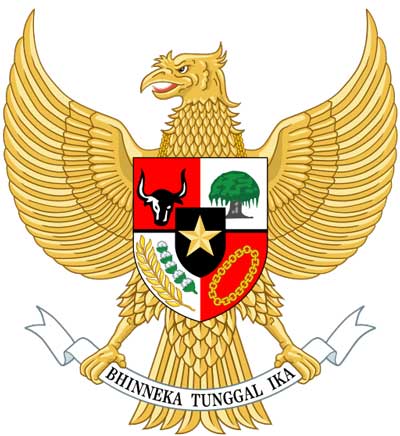 Our company Schmidt & Schmidt provides Extracts from the Real Estate Register of Indonesia with translation and Legalization.
Data on real estate in Indonesia is stored in registers of rights to real estate and cadaster.
The National Land Administration implementing its powers through its local bodies at the level of municipalities is responsible for real estate registration and its register maintenance in Indonesia.
Issues of real estate registration and register maintenance in Indonesia are regulated by the 1960 Fundamental Agrarian Law.
At present real estate registers in Indonesia are being established and cover less than half of its total volume. Many real estate owners (especially rural dwellers) do not consider it necessary to apply to official state authorities when they buy, sell or grant real estate.
Real estate registers in Indonesia are nominally public. However, in order to obtain access to them, one should apply directly to the body which made registration.
Establishment of first official real estate registers in Indonesia dates back to the beginning of the colonial epoch – XVII century. Further, Dutch colonizers significantly modernized the land registration system laying in XIX century foundations of the system which is now used in Indonesia.
After gaining independence land registration issues were at first under the jurisdiction of justice authorities, then fell under responsibility of the agrarian ministry.
Contents of the register:
right of ownership
rights to real estate
right of use
tenant right
right of management etc.
Basic rights to a real estate object are necessarily recorded in the register. Besides, registers record other information about rights and basic specifications of a real estate object.
Main activities of land authorities in Indonesia:
activities in the field of law (registration of land titles, transfer of rights etc.)
activities in the field of cadaster and land management
Extracts from the Cadaster may be obtained in a paper form with consular legalization.
Extracts from the Real Estate Register of Indonesia may be used for:
confirmation of title to real estate
receipt of information about the real estate item
debt collection
analysis of prices for real estate
other commercial and analytical purposes
*some data may be unavailable for certain items, or may be provided for a fee.
Due to the lack of a general online register approximate time for obtaining an extract shall be specified in advance.
Extracts from the Real Estate Register are provided subject to the laws of Indonesia and to the Law on personal data protection.
Moreover, you can order certified translation of your documents into any foreign language.
The requests shall be processed within one business day. Courier delivery of the apostilled extract shall be paid additionally according to the courier tariff rates.
Indonesia is not party to the Hague Convention cancelling requirements of diplomatic or consular legalization of foreign official documents. Thus, the apostilling procedure is not applied in Indonesia. Documents compiled by authorities or with participation of Indonesian authorities and designed for use abroad shall be legalized in a consulate institution.
Service
Price incl. German VAT 19%
Price excl. VAT

Price for an electronic Extract from the Real Estate Register of Indonesia

from

119,00

€

from

100,00

€

Price for the translation of an electronic Extract

from

41,65

€

from

35,00

€

Price for an Extract from the Real Estate Register of Indonesia with legalization

from

714,00

€

from

600,00

€