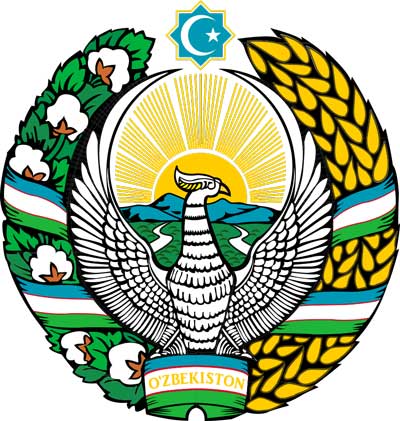 Our company Schmidt & Schmidt provides Extracts from the Real Estate Register of Uzbekistan with translation and Apostille.
The data on real estate in Uzbekistan is stored in the Real Estate Cadaster.
The Real Estate Cadaster in Uzbekistan is under the jurisdiction of the State Committee of the Republic of Uzbekistan on land issues, geodesy, cartography and state register. Territorial Departments on land resources and state cadaster are subordinate to it.
Functions of the Committee on land resources:
Execution of cadastral documents
Registration of rights to real estate and land plots
Document inventory based on the government order
Issue of various types of certificates
Certificates available for issue:
Certificates for transactions with real estate in terms of non-residential buildings and structures
Certificates for transactions with real estate in terms of individual housing
Certificates for transactions with real estate in terms of multi-storey housing (flats)
Certificates of presence or absence of owner-occupied housing
Lawyer's requests
In 2017, a decision on the launch of an electronic register in a test mode was made in Uzbekistan (finally it must be prepared by 2020).
Information available in the register:
Address
Type of real estate
Mahalla
Taxation zone
Cadastral value
Area and number of rooms
Arrests, prohibitions, encumbrances
Monitoring of cadastral orders
Extracts from the Real Estate Register of Uzbekistan may be used for:
confirmation of title to real estate
receipt of information about the real estate item
debt collection
analysis of prices for real estate
other commercial and analytical purpose
*some data may be unavailable for certain items, or may be provided for a fee.
The period of extract provision shall be reported individually.
Extracts from the Real Estate Register are provided subject to the laws of Uzbekistan and to the Law on personal data protection.
Moreover, you can order certified translation of your documents into any foreign language.
The requests shall be processed within one business day. Courier delivery of the apostilled extract shall be paid additionally according to the courier tariff rates.
Uzbekistan joined the Hague Convention on simplified legalization of documents on 25 July 2011. On April 15, 2012, the Convention came into force.
Thus, documents issued in Uzbekistan are subject to legalization based on the apostilling procedure, after certified translation such documents acquire full legal force on the territory of all other Hague Convention Member States.
As a rule of thumb, apostillation of extracts takes about two weeks.
Service
Price incl. German VAT 19%
Price excl. VAT

Price for an electronic Extract from the Real Estate Register of Uzbekistan

from

178,50

€

from

150,00

€

Price for the translation of an electronic Extract

from

59,50

€

from

50,00

€

Price for an Extract from the Real Estate Register of Uzbekistan with apostille

from

297,50

€

from

250,00

€