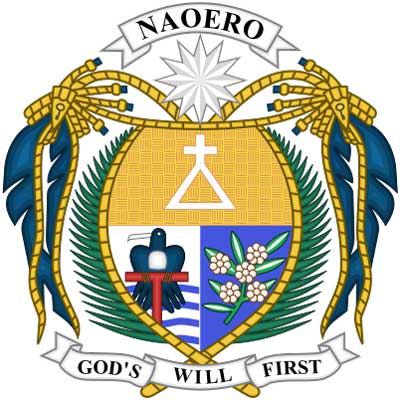 Schmidt & Schmidt offers the legalization of documents from Nauru.
Nauru did not accede to the Hague Convention Abolishing the Requirement of Legalization for Foreign Public Documents. All documents issued abroad will only be recognised in Nauru if they are legalized, meaning their authenticity must be separately confirmed.
By consular legalization the signature and the seal of foreign documents are authenticated. Responsible is the respective embassy of the country in which the document shall be used.
The following documents can be legalized:
Certificates of civil status (certificates of birth, death, marriage and divorce)
Education documents (school reports, certificates, diplomas)
Judicial decisions
Notarially certified copies of documents
Notarially certified translations
Further notarial documents (authorizations, last will, declarations)
Legalization of foreign documents for use in Nauru
Due to the small size of both the island of Nauru and its population, the country only maintains embassies in Taiwan and Fiji. The nauruan general consulate in Brisbane/Australia is in charge of the legalization of public documents for use in Nauru.
Legalization of nauruan documents
The only countries to maintain embassies in Nauru are Australia and Taiwan, therefore most other countries use their embassy in Australia for legal affairs with Nauru.
Schmidt & Schmidt will assist you in all issues concerning the legalization.
Schmidt & Schmidt offers legalization in more than 80 countries all over the world.
Your benefits:
No registration or subscription
Fast and reliable processing
Payment by invoice
Schmidt & Schmidt guarantees the highest quality and reliability. All procedures within our company are strictly regulated. Our specialists are well-trained and thoroughly acquainted with their tasks.
Working with us is easy and convenient!
The processing of documents usually takes us about 14 days.
Courier services are charged and invoiced separately according to the courier service's rates.
Service
Price incl. German VAT 19%
Price excl. VAT
Price for an

apostille for a document from Nauru

without international shipping
from

1190,00

€

from

1000,00

€



Do you have any questions about the offer? Contact us and arrange a free of charge consultation!