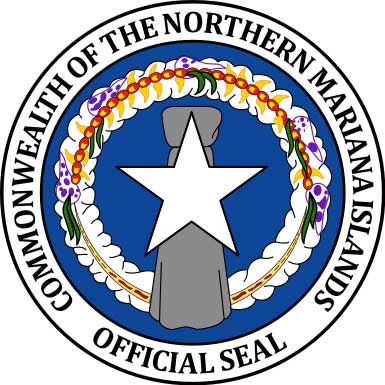 Schmidt & Schmidt provides extracts from the commercial register of Northern Mariana Islands with a translation and an apostille.
The Commonwealth of the Northern Mariana Islands (CNMI) is an insular area and an unincorporated organised territory of the United States of America. Northern Mariana Islands are located in the Pacific Ocean, to the north of another unincorporated US territory of Guam. Head of state here is the President of the United States. Head of Northern Mariana Islands themselves is a Governor. Local currency is the US dollar. Official languages are English, Chamorro and Carolinian (Refaluwasch).
CNMI's economy relies on tourism and garment manufacturing sectors. Subsidies from mainland USA play an important role in the economy of the islands too.
Northern Mariana Islands have a free trade area with the USA, and combines its profits with much cheaper labour. Corporate, labour and migration laws here used to be different from the rest of the US, which led to American corporations bringing their companies to the islands to cut production costs and pay lower taxes. However, the US government has adapted the CNMI laws to the mainland US standards.
Northern Mariana Islands are not considered an offshore jurisdiction or a tax haven by the EU or the OECD. They are only mentioned in offshore lists of certain states. Business activities in Northern Mariana Islands are regulated by the articles of the Compact of Free Association (COFA) and other relevant laws.
Main types of businesses in Northern Mariana Islands
Limited Liability Company (LLC)
Foreign Corporation
Partnership
Non-Profit Company
Sole Proprietor
What is a commercial register?
In our video we explain the definition and function of a commercial register and how you can verify the reliability and solvency of your foreign business partner.
Should you wish to check the sincerity of your foreign business partner's request, Schmidt&Schmidt will gladly assist you.
We offer extracts from the commercial registers of more than 100 different registers in countries spread all around the globe. Additionally, we offer annual statements for a variety of companies. The original extract from any commercial register can be sent to you by mail or as a pdf-file via e-mail. Besides that, commercial register extracts can be authenticated with an apostille.
Registration of companies in CNMI is a responsibility of the Office of the Registrar of Corporation, a body within the CNMI Department of Commerce. Some services of the Registrar are available online.
There is also a separate commercial register administered by the CNMI Chamber of Commerce, which has about 170 members.
Contents of the register
Main extract available from the commercial register of Northern Mariana Islands is a company profile. It comes in the English language and contains information about a company, relevant at the moment of the request.
Full legal name
Registration number and date
Legal address
Contact details
Type of business
Current status (active/inactive)
Main activities
Registrar's details
Key management and shareholders
Company's representatives
History and reports
NB: Information about some companies may be unavailable, or available for a fee.
Search in the register is not free of charge. Search results are sent to you within 7-14 days after request submission.
To get a required document, we will need the following information about a company:
Full legal name
Registration number
An extract from the business register of CNMI can be used in order to:
Obtain detailed information about potential business partners
Negotiate foreign trade agreements
File legal claims
Northern Mariana Islands acceded to the The Hague Convention Abolishing the Requirement of Legalisation for Foreign Public Documents on 15 October 1981, as a part of the United States of America.
Therefore, the documents issued in Northern Mariana Islands are subject to a simplified apostilling procedure, thus the documents gain full legal value in Convention member states after notarised translation.
You can order free preliminary availability check of required information on our website.
In addition, you can order notarised translation from English.
We provide extracts from the register in strict compliance with the legislation of Unites States of America and the General Data Protection Regulation.
Inquiries are processed within one working day. Courier delivery of apostilled documents is paid separately by courier service tariffs.
Our services can be paid by bank transfer, PayPal or by credit card.



You can order free preliminary availability check of required information on our website.
Service
Price incl. German VAT 19%
Price excl. VAT

Price for an Electronic Extract

from

119,00

€

from

100,00

€

Price for an Extract with Apostille without international shipping

from

714,00

€

from

600,00

€



Do you have any questions about the offer? Contact us and arrange a free of charge consultation!