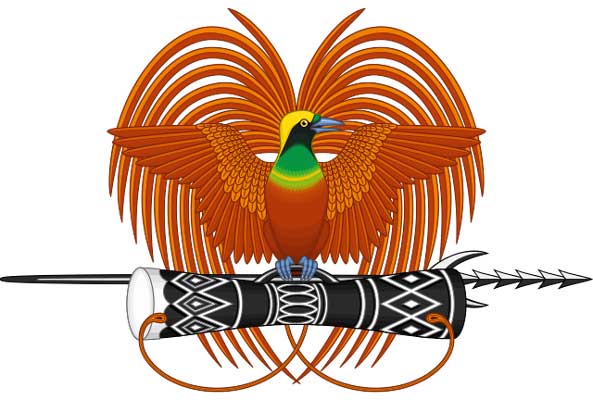 Schmidt & Schmidt provides extracts from the commercial register of Papua New Guinea with a translation and legalization.
The Independent State of Papua New Guinea (PNG) is a sovereign state that takes up half of the island of New Guinea in the Oceanian region of Melanesia, bordering Indonesia to the West. Papua New Guinea gained independence from Australia in 1975 and became a member state of the Commonwealth of Nations with Queen Elizabeth II as the head of state. The Queen is represented here by the Governor-General. Head of PNG itself is the Prime Minister. Local currency is the Papua New Guinean kina. PNG has the largest number of languages in the world (over 820), with four official languages: Tok Pisin, English, PNG Sign Language, and Hiri Motu. Papua New Guinea is a member of the United Nations, World trade Organisation, Pacific Islands Forum, African, Caribbean and Pacific Group of States (ACP), and Melanesian Spearhead Group (MSG).
Papua New Guinea has an abundance of natural resources, and its economy is based on industry. However, due to rugged terrain and lack of infrastructure and skilled labour, development of the sector is being impeded. More than 70% of exports are accounted for by mineral resources, such as copper, gold, and oil. At the same time, about 85% of local labour force are employed in agriculture. Foreign investors are present in such spheres as minerals, timber, and fish. PNG is largely dependent on foreign aid.
Papua New Guinea is not considered an offshore jurisdiction or a tax haven. Papua New Guinea has been closely monitored by the Financial Action Task Force (FATF), due to concerns about risks of money laundering and terrorist financing (ML/FT) in the country. PNG is a member of the Asia/Pacific Group on Money Laundering (APG). As for tax cooperation, OECD is going to review PNG in 2019.
Business activities in Papua New Guinea are regulated by the 1997 Companies Act and other relevant laws.
Main types of businesses in Papua New Guinea
Limited liability companies
Branches and permanent establishments of foreign companies
Business groups
Private companies
Registration of companies and management of commercial register are the tasks of the Investment Promotion Authority (IPA). Most services of the IPA are available online.
Contents of the register
Main extract available from the commercial register of Papua New Guinea is a company profile. It comes in the English language and contains information about a company, relevant at the moment of the request.
Full legal name
Registration number and date
Legal address
Contact details
Type of business
Current status (active/inactive)
Main activities
Directors and shareholders
Registered capital
Other available information
NB: Information about some companies may be unavailable, or available for a fee.
Search in the register is not free of charge. Search results are sent to you within 7-14 days after request submission.
To get a required document, we will need the following information about a company:
An extract from the business register of PNG can be used in order to:
Obtain detailed information about potential business partners
Negotiate foreign trade agreements
File legal claims
Papua New Guinea has NOT acceded to the The Hague Convention Abolishing the Requirement of Legalization for Foreign Public Documents.
Therefore, the documents issued in Papua New Guinea are NOT subject to a simplified apostilling procedure, thus the documents have to be legalised directly via the consulates of Papua New Guinea.
Schmidt & Schmidt assists with legalization procedure.
You can order free preliminary availability check of required information on our website.
In addition, you can order notarised translation from English.
We provide extracts from the register in strict compliance with the legislation of the Independent State of Papua New Guinea and the General Data Protection Regulation.
Inquiries are processed within one working day. Courier delivery of apostilled documents is paid separately by courier service tariffs.
You can order free preliminary availability check of required information on our website.
Service
Price incl. German VAT 19%
Price excl. VAT

Price for an Electronic Extract

from

119,00

€

from

100,00

€

Price for an Extract with Apostille without international shipping

from

1190,00

€

from

1000,00

€



Do you have any questions about the offer? Contact us and arrange a free of charge consultation!