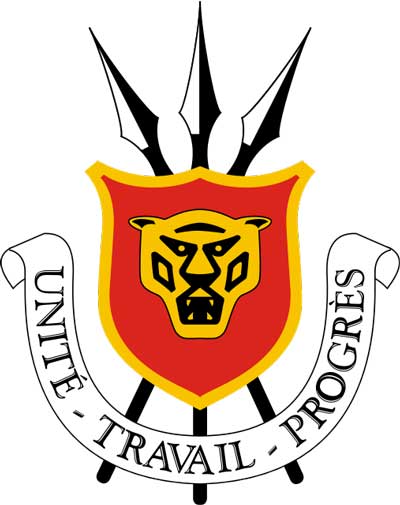 Schmidt & Schmidt provides extracts from the commercial register of Burundi with a translation and an apostille as pdf-file via e-mail.
Burundi is a landlocked country located in Eastern Africa. The country is a presidential republic, with the president as head of state. Local currency is the Burundi-Franc. The languages primarily spoken are French and Kirundi. Burundi is a member of the United Nations, the Asian Development Bank, the AKT-Group and other international organisations.
Despite being rich on natural resources, Burundi suffers from its colonial past and domestic conflicts and ranks among the poorest countries in the world. The service sector is Burundi's dominant sector, accounting for 47% of the countries GDP. The economic foundation of the country however is agriculture, comprising 35% of its GDP while employing 93.6% of its population. In recent years Burundi's political situation has been progressively stabilising, allowing international organisations to take steps towards strengthening the country's investment potential. Today there are about 5000 corporations registered in Burundi.
Burundi has a mixed legal system.
Corporate practice is regulated in the Statute Concerning Public and Private Corporations of 2011, the Tax Code, the Trade Code (2010 & 2015 respectively), the Investment Law of 2008 and other legal statutes.
Main types of businesses in Burundi:
Société unipersonnelle – Sole-proprietor limited liability company
Société de personnes à responsabilité limitée – Private limited liability company
Société anonyme – Public limited company
Société cooperative – Cooperative society
Additionally, foreign branch offices may operate in Burundi.
The Investment Agency (l'Agence de Promotion des Investissements) is responsible for registration in the commercial register of Burundi.
The commercial court (Tribunal de Commerce) is responsible for managing the commercial register.
Contents of the register:
Full legal name
Representatives
Director and proprietors
Current status (active/inactive)
Type of business
Full address
Additional data
NB: Information about some companies may be unavailable, or available for a fee.
Search in the register is not free of charge. Search results are sent to you within 7-14 days after request submission, they do however require us to send an advanced inquiry ahead of time.
To get a required document, we will need the following information about a company:
Burundi acceded to the Hague Convention Abolishing the Requirement of Legalization for Foreign Public Documents in 1980.
Therefore, the documents issued in Burundi are subject to a simplified apostilling procedure, thus the documents gain full legal value in Convention member states after notarised translation.
An extract from the business register of Burundi can be used in order to:
Obtain detailed information about potential business partners
Negotiate foreign trade agreements
File legal claims
Register legal entities with foreign participation
Check potential employers
Our Offer:
Quick and reliable inquiry processing
Convenient order via online form
Required document is sent as a PDF-file via e-mail
Notarised translation
No charge if required information is unavailable
Confidentiality and personal data protection
Quality service and happy customers
Preliminary Check:
We verify whether a commercial register contains information about the company you are interested in, free of charge. Order a preliminary extract and you will receive the following information:
Availability of an entry in a commercial register
Cost of extract from a commercial register
Other available documents
Deadline for discharge
Cost of apostille
Commercial register extract sample (if available)
You can order free preliminary availability check of required information on our website.
Service
Price incl. German VAT 19%
Price excl. VAT

Price for an Electronic Extract from Burundi

from

119,00

€

from

100,00

€

Price for the translation of an Extract from Burundi

from

41,65

€

from

35,00

€

Price for an Extract with Apostille without international shipping

from

714,00

€

from

600,00

€