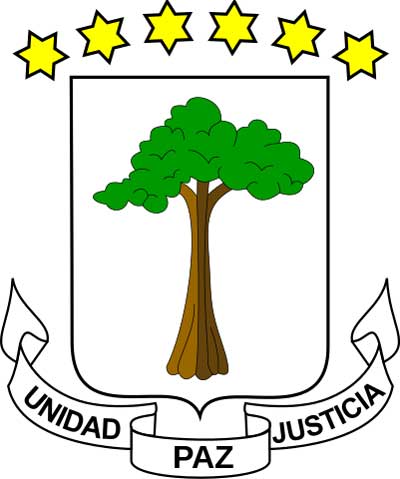 Schmidt & Schmidt provides extracts from the commercial register of Equatorial Guinea with a translation and an apostille as pdf-file via e-mail.
The Republic of Equatorial Guinea is a country in Central Africa. The country is a presidential republic, with the president as head of state. Local currency is the Central African CFA Franc (XAF), the official languages are Spanish, French and Portuguese. Equatorial Guinea is a member of the United Nations (UN), the Organisation of the Petroleum Exporting Countries (OPEC), the AKP-Group, the Organisation for the Harmonisation of Business Law in Africa (OHADA) and other international organisations.
Equatorial Guinea is one of the richest countries in Africa. On top of that, Equatorial Guinea has a very high GDP-level (slightly below France and Japan, however higher than the likes of Italy, Spain and New Zealand). Despite that, roughly 50% of the country's population live below the international poverty line. The foundation for the economic success lies in Equatorial Guinea's vast reservoirs of petroleum and petrol gas. These two alone account for more than 93% of the country's total GDP. The most important foreign trade partners are China and the USA.
Any company working in Equatorial Guinea must have at least one domestic proprietor, with no less than 35% of the companies total shares.
Equatorial Guinea has a mixed legal system, largely based on spanish and african law.
Corporate practice is regulated in the Civil Code of 1889, the OHADA and other legal statutes.
Main types of businesses:
Sociedad Colectiva – Partnership
Sociedad Comandataria Simple – Limited partnership
Sociedad de Responsabilidad Limitada – Limited liability company
Sociedad Anónima - Joint-stock company
Sociedad en Participación – Joint-Venture
Agrupación de Interés Económico – Economic interest grouping
Before 2016, registration to the commercial register was a complicated process. Right now, the system has been reformed and simplified. Registration in the commercial register is now possible by adressing an attorney, the tax and revenue office and the commercial register itself (Registro de la Propiedad y Mercantil). The commercial register is a department of the Ministry of Justice.
Contents of the register:
Full legal name
Representatives
Director and proprietors
Current status (active/inactive)
Type of business
Full address
Additional data
NB: Information about some companies may be unavailable, or available for a fee.
Search in the register is not free of charge. Search results are sent to you within 7-14 days after request submission.
To get a required document, we will need the following information about a company:
Full legal name
Registration number
Equatorial Guinea acceded to The Hague Convention Abolishing the Requirement of Legalization for Foreign Public Documents.
Therefore, the documents issued in Equatorial Guinea are subject to a simplified apostilling procedure, thus the documents gain full legal value in Convention member states after notarised translation.
Apostilling usually takes about two weeks.
An extract from the business register of Equatorial Guinea can be used in order to:
Obtain detailed information about potential business partners
Negotiate foreign trade agreements
File legal claims
Register legal entities with foreign participation
Check potential employers
Extracts from the commercial register are also available for closed companies.
You can order an extract without mandatory registration or subscription. Just complete our form and our employees will investigate for missing information, provide you with the extract, translate it to English and deliver the original, the translation as well as the bill for our services to you via mail.
There is no risk involved for you as we provide you with the documents in question on a fixed price. If requested, we will have the extract verified and apostilled. The documents are sent to you by mail. Special fees for the apostille apply.
Our Offer:
Quick and reliable inquiry processing
Convenient order via online form
Required document is sent as a PDF-file via e-mail
Notarised translation
No charge if required information is unavailable
Confidentiality and personal data protection
Quality service and happy customers
Preliminary Check:
We verify whether a commercial register contains information about the company you are interested in, free of charge. Order a preliminary extract and you will receive the following information:
Availability of an entry in a commercial register
Cost of extract from a commercial register
Other available documents
Deadline for discharge
Cost of apostille
Commercial register extract sample (if available)
You can order free preliminary availability check of required information on our website.
Service
Price incl. German VAT 19%
Price excl. VAT

Price for an Electronic Extract from Equatorial Guinea

from

119,00

€

from

100,00

€

Price for the translation of an Extract from Equatorial Guinea

from

41,65

€

from

35,00

€

Price for an Extract with Apostille without international shipping

from

714,00

€

from

600,00

€