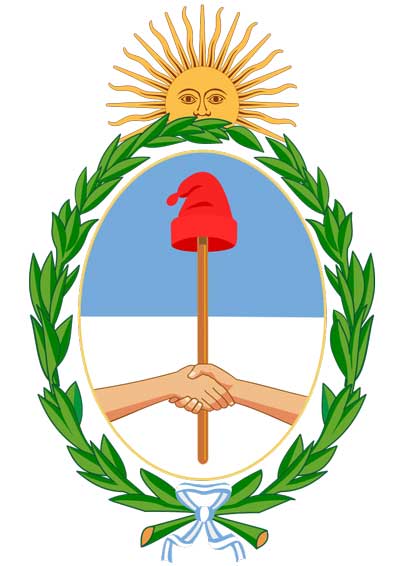 Schmidt & Schmidt provides extracts from the commercial register of Argentina with a translation and an apostille.
Argentina is a sovereign state in South America. It is a federal presidential constitutional republic. Head of state is the President of the Argentine Nation. Local currency is the Argentine peso. National language is Spanish, with a number of regional languages dominating in some provinces. Argentina is a member of the United Nations, International Monetary Fund, and Organization of American states.
Argentina is one of the richest countries in Latin America, and one of the G20 major economies. In 2018, Argentina is classified as an upper-middle-income economy, with "very high" Human Development Index and high GDP per capita.
Argentina is neither blacklisted as a non-cooperative jurisdiction in tax matters, nor considered an offshore centre. OECD approves of Argentina's taxation standards and information exchange.
Legal system of Argentina belongs in the category of Civil law. It was influenced by the legal systems of the United States of America, Germany, France, and Spain.
Business activities in Argentina are regulated, inter alia, by the Civil Code and Commercial Code.
Commercial registers of Argentina are administered by the Ministry of Justice and Human Rights and the National Securities Commission.
An extract is provided in the form of a PDF-file in Spanish. Original documents can be translated, sent by post, in a notarised or apostilled form.
Contents of the commercial register of Argentina
Main extract available from the Argentine business registers is Certificado de Subsistencia, a company profile. It comes in the Spanish language and contains information about a company, relevant at the moment of the request.
Full legal name
Type of business
Legal address
Current status (active or inactive)
ID number
Contact details (phone number and email)
Certificates and licenses
Branches and subsidiaries
Certificate of Incorporation
Financial statements and balance sheets
Annual reports
Memorandum of Association
Company charter
NB: Amount of information depends on the type of business. Information about some companies may be unavailable, or available for a fee.
To get a required document, we will need the following information about a company:
Full legal name
ID number
An extract from the business register of Argentina can be used in order to:
Obtain detailed information about potential business partners
Negotiate foreign trade agreements
Register legal entities with foreign participation
Apply for work visas to Argentina
File legal claims
Main types of businesses in Argentina
Sociedad Anónima S.A. – corporation
Sociedad de Responsabilidad Limitada – limited liability company
Branches and subsidiaries of foreign companies.
Search in the register is not free of charge. Search results are sent to you within 3-5 days after request submission.
Argentina acceded to the The Hague Convention Abolishing the Requirement of Legalization for Foreign Public Documents on 11 December 1975.
Therefore, the documents issued in Argentina are subject to a simplified apostilling procedure, thus the documents gain full legal value in Convention member states after notarised translation.
In addition, you can order notarised translation from Spanish.
We provide extracts from the register in strict compliance with the legislation of the Argentine Republic, and the General Data Protection Regulation.
Inquiries are processed within one working day. Courier delivery of apostilled documents is paid separately by courier service tariffs.
You can order free preliminary availability check of required information on our website.


Service
Price incl. German VAT 19%
Price excl. VAT

Price for an Electronic Extract

from

50,00

€

from

59,50

€

Price for an Extract with Apostille without international shipping

from

714,00

€

from

600,00

€



Do you have any questions about the offer? Contact us and arrange a free of charge consultation!