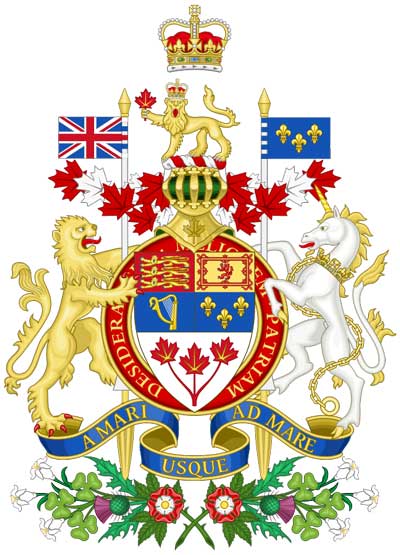 Schmidt & Schmidt provides extracts from the commercial register of Canada with a translation and legalization.
Canada is a state in North America, the second-largest country in the world. Canada is a member of the Commonwealth of Nations, a federal parliamentary democracy and a constitutional monarchy, with Queen Elizabeth II acting as the head of state. The Queen appoints a Governor General of Canada to be her representative. Prime Minister of Canada is the head of the Government and the executive branch. Local currency is the Canadian dollar. Official languages are English and French. Canada is a federation of ten provinces and three territories; each of them enjoys wide autonomy, while the former have more autonomy than the latter.
Canada has got a reputation of a country with vigorous regulatory regime in business sector, and is not considered an offshore centre or a tax haven. However, there are some aspects of its federalist nature that causes offshore-like machinations occur on the local level.
First of all, locally-registered economic entities are not required to disclose names of their key management, which means that a person claiming to be an owner or a director in papers might simply be a figurehead.
Secondly, legislation of some provinces allows incorporation of limited partnerships – a type of business that exempts non-resident owners from paying taxes.
And finally, Canada is below the radar of tax scrutiny: international institutions and tax authorities are more likely to monitor "classic" offshores rather than a country with stainless reputation like Canada.
Canadian legal system is based on the English common law, except for Quebec, where legislation is based on the French civil law. Business activities in Canada are regulated by the 1970 Canada Corporations Act (with relevant amendments).
Main types of businesses in Canada
Corporation
Partnership
Co-operative
Sole Proprietorship
There are also types of businesses registered in provinces and territories.
There are two levels of registration in Canada – federal and local. Thus, there are commercial registers both on federal and local levels. Incorporation process in Canada is usually complicated and heavily regulated.
On the federal level, companies are registered by Corporations Canada, a subdivision of the governmental institution called Innovation, Science and Economic Development Canada. Corporations Canada was created in 1993.
On the local level, companies are registered by competent organs of local governments.
Access to federal business register is available via the portal of Government of Canada. There is a project to include data from local registers of Nova Scotia, Ontario and Quebec in this portal. For now, there is no unified commercial register in Canada.
To get a required document, we will need the following information about a company:
Full legal name
Registration number
Sample of an extract from Alberta with apostille, in English
An extract from the business register of Canada can be used in order to:
Obtain detailed information about potential business partners
Negotiate foreign trade agreements
File legal claims
Canada has NOT acceded to the The Hague Convention Abolishing the Requirement of Legalization for Foreign Public Documents.
Therefore, the documents issued in Canada are NOT subject to a simplified apostilling procedure, thus the documents have to be legalised directly via the consulates of Canada.
Schmidt & Schmidt offers assistance in legalization process. You can order free preliminary availability check of required information on our website.
In addition, you can order notarised translation from English.
We provide extracts from the register in strict compliance with the legislation of Canada and the General Data Protection Regulation.
Inquiries are processed within one working day. Courier delivery of apostilled documents is paid separately by courier service tariffs.
You can order free preliminary availability check of required information on our website.