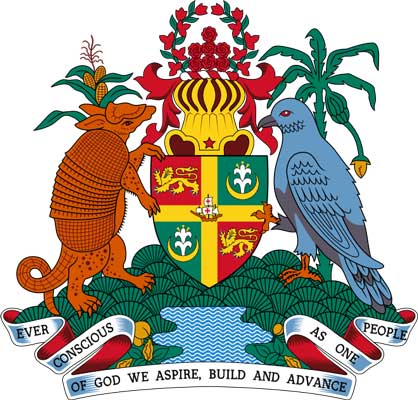 Schmidt & Schmidt provides extracts from the commercial register of Grenada with a translation and an apostille.
Grenada is an island country in the Lesser Antilles in the Caribbean, located between Saint Vincent and the Grenadines to the north and Venezuela to the south. Grenada gained independence from the United Kingdom in 1974, and became an independent realm within the Commonwealth of Nations. Queen Elizabeth II is the head of state. Her representative here is the Governor-General. Local currency is the East Caribbean dollar. Official language is English.
About 70% of local GDP is taken up by the services sector. Grenada provides favourable conditions for registration of International Business Companies – they gain the right for full tax exemption for 20 years. Incorporation of companies is also a relatively quick and simple process, but companies usually have to register an address in Grenada. Grenada's legislation also guarantees a high level of privacy that implies non-disclosure of information concerning directors and shareholders (unless a company itself provides financial services).
Grenada used to be in the EU black list of non-cooperative jurisdictions. It was removed from there after committing to abolishing the existing tax regime. OECD puts Grenada into the category of "largely compliant" jurisdictions in tax cooperation matters.
Main types of businesses in Grenada
International Business Company – the most common type of an offshore company
Partnership
Trust
Individual entrepreneur
Commercial register of Grenada is managed by the Corporate Affairs and Intellectual Property Office (CAIPO), a department in the Ministry of Legal Affairs.
Due to confidentiality rules, some information in the register is not available to the public.
Contents from the commercial register of Grenada
Main extract available from the business register of Grenada is a company profile. It comes in the English language and contains information about a company, relevant at the moment of the request.
Name
Type of business
Legal address
Current status (active/inactive)
Main activities
Key management
Shareholders
Registered capital
Subsidiaries
Corporate statistics
NB: Information about some companies may be unavailable. Personal data is not disclosed.
Search in the register is not free of charge. Search results are sent to you within 7-12 days after request submission.
To get a required document, we will need the following information about a company:
Full legal name
Registration number
Extract from commercial register of Grenada comes in the English language.
An extract from the business register of Grenada can be used in order to:
Obtain detailed information about potential business partners
Negotiate foreign trade agreements
Register legal entities with foreign participation
File legal claims
Grenada acceded to the The Hague Convention Abolishing the Requirement of Legalization for Foreign Public Documents on 7 February 1974.
Therefore, the documents issued in Grenada are subject to a simplified apostilling procedure, thus the documents gain full legal value in Convention member states after notarised translation.
In addition, you can order notarised translation from English.
We provide extracts from the register in strict compliance with the legislation of Grenada and the General Data Protection Regulation.
Inquiries are processed within one working day. Courier delivery of apostilled documents is paid separately by courier service tariffs.
You can order free preliminary availability check of required information on our website.
Service
Price incl. German VAT 19%
Price excl. VAT

Price for an Electronic Extract

from

119,00

€

from

100,00

€

Price for an Extract with Apostille without international shipping

from

714,00

€

from

600,00

€