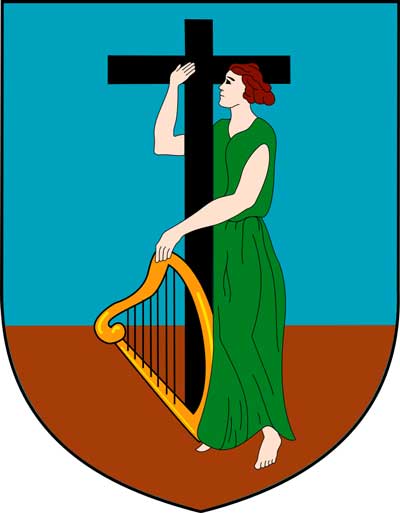 Schmidt & Schmidt provides extracts from the commercial register of Montserrat with a translation and an apostille.
Montserrat is a British overseas territory in the Caribbean Sea. It is one of the Lesser Antilles islands, an internally self-governing democratic dependency of the British Crown. Head of State is Queen Elizabeth II, represented here by the appointed Governor. Local currency is the Eastern Caribbean dollar. Official language is English.
Economy of Montserrat was severely damaged due to the eruption of Soufrière Hills volcano in 1995. Plymouth, the capital city and centre of political and economic life of Montserrat, was destroyed and since then been abandoned. To this day, half of the island of Montserrat is an exclusion zone. The budget of Montserrat relies on the supplies from the Department for International Development (DFID) of the British government.
Montserrat is not fully dependent on the United Kingdom though. On its own, it is an offshore centre that sets out the favourable regime for the offshore banking (established by the Offshore Banking Act and 2001 Financial Services Commission Act). Montserrat attracts offshore businesses with its confidentiality laws: for instance, public commercial registers do not include any information about owners and shareholders of companies. Montserrat's tax legislation makes it qualify as a tax haven. Unlike other British offshore zones, Montserrat was not mentioned in any high-profile offshore scandals.
Main types of businesses in Montserrat
Limited Liability Company
International Business Companу
Cooperative Society
Building Society
Trust
Partnership
Limited Partnership
Contents from commercial register of Montserrat
Main extract available from the business register of Montserrat is a company profile. It comes in the English language and contains information about a company, relevant at the moment of the request.
Full legal name
Registration number
Type of business
Legal address
Current status (active/inactive)
Main activities
Registered capital
Historical records
NB: Information about some companies may be unavailable.
Search in the register is not free of charge. Search results are sent to you within 7-14 days after request submission.
To get a required document, we will need the following information about a company:
Full legal name
Address of registration
An extract from the business register of Montserrat can be used in order to:
Obtain detailed information about potential business partners
Negotiate foreign trade agreements
Register legal entities with foreign participation
File legal claims
Montserrat acceded to the The Hague Convention Abolishing the Requirement of Legalization for Foreign Public Documents on 24 February 1965, as a part of the United Kingdom.
Therefore, the documents issued in Montserrat are subject to a simplified apostilling procedure, thus the documents gain full legal value in Convention member states after notarised translation.
In addition, you can order notarised translation from English.
We provide extracts from the register in strict compliance with the legislation of the United Kingdom, Montserrat, and the General Data Protection Regulation.
Inquiries are processed within one working day. Courier delivery of apostilled documents is paid separately by courier service tariffs.
You can order free preliminary availability check of required information on our website.
Service
Price incl. German VAT 19%
Price excl. VAT

Price for an Electronic Extract

from

119,00

€

from

100,00

€

Price for an Extract with Apostille without international shipping

from

595,00

€

from

500,00

€