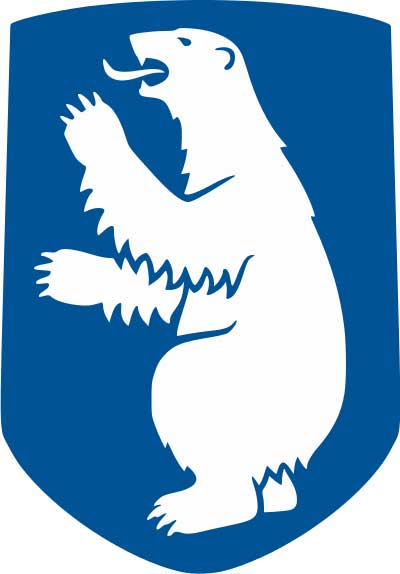 Schmidt & Schmidt provides extracts from the commercial register of Greenland with a translation and legalization.
Greenland is the largest island in the world located in the Arctic and North Atlantic Oceans. Along with the Faroe Islands, this is an autonomous county of the Kingdom of Denmark. It is a so-called "devolved" government within the parliamentary constitutional monarchy, with Queen Margrethe II as the head of state. Local currency is the Danish krone. Official language is Greenlandic; Danish is also commonly used. Although Greenland is a part of Denmark, it is not a part of the European Union.
The main sector of economy in Greenland is fishing. Lately, foreign investors have been showing interest in the local mining industry.
Greenland is not a tax haven. Business activities here are regulated by, inter alia, Commercial Code, Mineral Resources Act, Companies Act, and Trade Act. Greenlandic legislation is based on the Danish law.
Main types of businesses in Greenland
Aktieselskab is a joint-stock company
Anpartsselskab isn a limited liability company
There are also individual entrepreneurs, joint ventures, permanent establishments and branches of foreign companies, partnerships, and cooperatives.
Greenlandic business register (Grønlandske Erhvervsregister - GER) contains information about private and state companies. Companies in Greenland are present in the Danish Business Register too.
GER was created in 1999. It is supervised by the local tax authorities.
Contents from the commercial register of Greenland
Main extract available from the business register of Greenland is a company profile. It comes in the Danish language and contains information about a company, relevant at the moment of the request.
Name
Type of business
Legal address
Current status (active/inactive)
Main activities
Key management
Shareholders
Registered capital
Subsidiaries
Corporate statistics
NB: Information about some companies may be unavailable. Personal data is not disclosed.
Search in the register is not free of charge. Search results are sent to you within 3-5 days after request submission.
To get a required document, we will need the following information about a company:
Full legal name
Registration number
Address and telephone number
An extract from the business register of Greenland can be used in order to:
Obtain detailed information about potential business partners
Negotiate foreign trade agreements
Register legal entities with foreign participation
File legal claims
Extract from commercial register of Greenland comes in the Danish language.
Greenland has NOT acceded to the The Hague Convention Abolishing the Requirement of Legalization for Foreign Public Documents.
Therefore, the documents issued in Greenland are NOT subject to a simplified apostilling procedure, thus the documents have to be legalised directly via the consulates of Denmark.
Schmidt & Schmidt offers assistance in legalization process. You can order free preliminary availability check of required information on our website.
In addition, you can order notarised translation from Danish.
We provide extracts from the register in strict compliance with the legislation of Greenland, the Kingdom of Denmark, and the General Data Protection Regulation.
Inquiries are processed within one working day. Courier delivery of apostilled documents is paid separately by courier service tariffs.
You can order free preliminary availability check of required information on our website.
Service
Price incl. German VAT 19%
Price excl. VAT

Price for an Electronic Extract

from

119,00

€

from

100,00

€

Price for an Extract with Apostille without international shipping

from

833,00

€

from

700,00

€