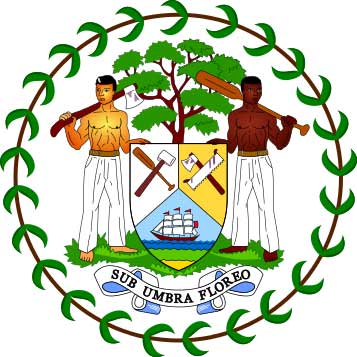 Schmidt & Schmidt provides extracts from the commercial register of Belize with a translation and an apostille.
Belize is an independent country in Central America. It became an independent Commonwealth realm in 1981, and kept Queen Elizabeth II as the head of state. The Queen is represented here by the Governor-General of Belize. Local currency is the Belize dollar. Official language is English.
Belize is a relatively popular offshore jurisdiction with simple incorporation procedures. At the same time, financial services are not the core of local economy. Local government designates tourism and agriculture and main development priorities.
Belize has made some progress required from it by the EU and the OECD. The former excluded it from its ECOFIN black list of tax havens in late 2017, while the latter also considers Belize to be a "largely complaint" in its taxation reforms.
Business activities in Belize are regulated by 1990 Companies Act. This Act is similar to its counterpart from the British Virgin Islands.
Companies in Belize are exempted from taxes, submission of financial statements, disclosure of information about owners and shareholders. This makes obtaining information about businesses registered in Belize highly problematic.
The most common type of an offshore business in Belize is an International Business Company (IBC). IBCs are free to do any business activity abroad, but at the same time they are very limited in Belize itself. For instance, IBCs have no right to conduct any trade transactions inside Belize, do any business with Belizeans or even own any property in the country. In order to carry out insurance, financial and trust activities in Belize, IBCs need to obtain a special license.
Registration of companies, as well as liaisons between offshores and the government, is a task of specially certified Registrars. They keep information about directors and shareholders of IBCs. Unlike other offshores, this data is not available to the public. Information about a company contained in the company's charter and Certificate of Incorporation can be easily accessed.
Accounting statements of IBCs in Belize are regulated by the special law of 2013 that requires companies to keep such documentation at Registrar's office. Even though IBCs are exempted from making their financial reports public, Registrar is obliged to present this data to the government officials, if requested.
Commercial registers had been secret for a long time, until the special International Business Company Registry became available to the public in early 2017. This service allows to check if a company is registered in Belize.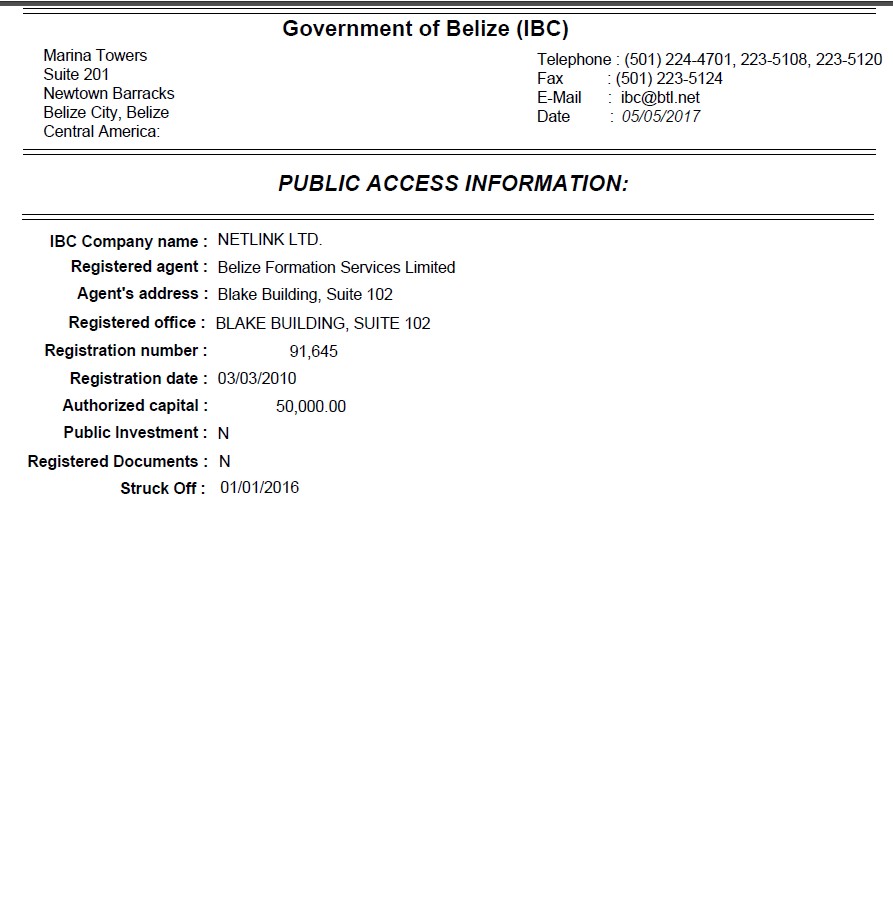 Company Search Report is the main type of extract available from the Belizean business register is a company profile.
Extract from commercial register of Belize contains following information:
Name of the company
Registration number and date
Registrar's name and address
Registered capital
Public investments
Registered documentation
Information about exclusion from the register
NB: Information about some companies may be unavailable.
Search in the register is not free of charge.
Search results are sent to you within 2-3 days after request submission.
To get a required document, we will need the following information about a company:
Full legal name
Registration number

Inquiries are processed from 30 minutes.
Service
Price incl. German VAT 19%
Price excl. VAT

Price for an Electronic Extract

from

71,40

€

from

60,00

€

Price for an Extract with Apostille without international shipping

from

357,00

€

from

300,00

€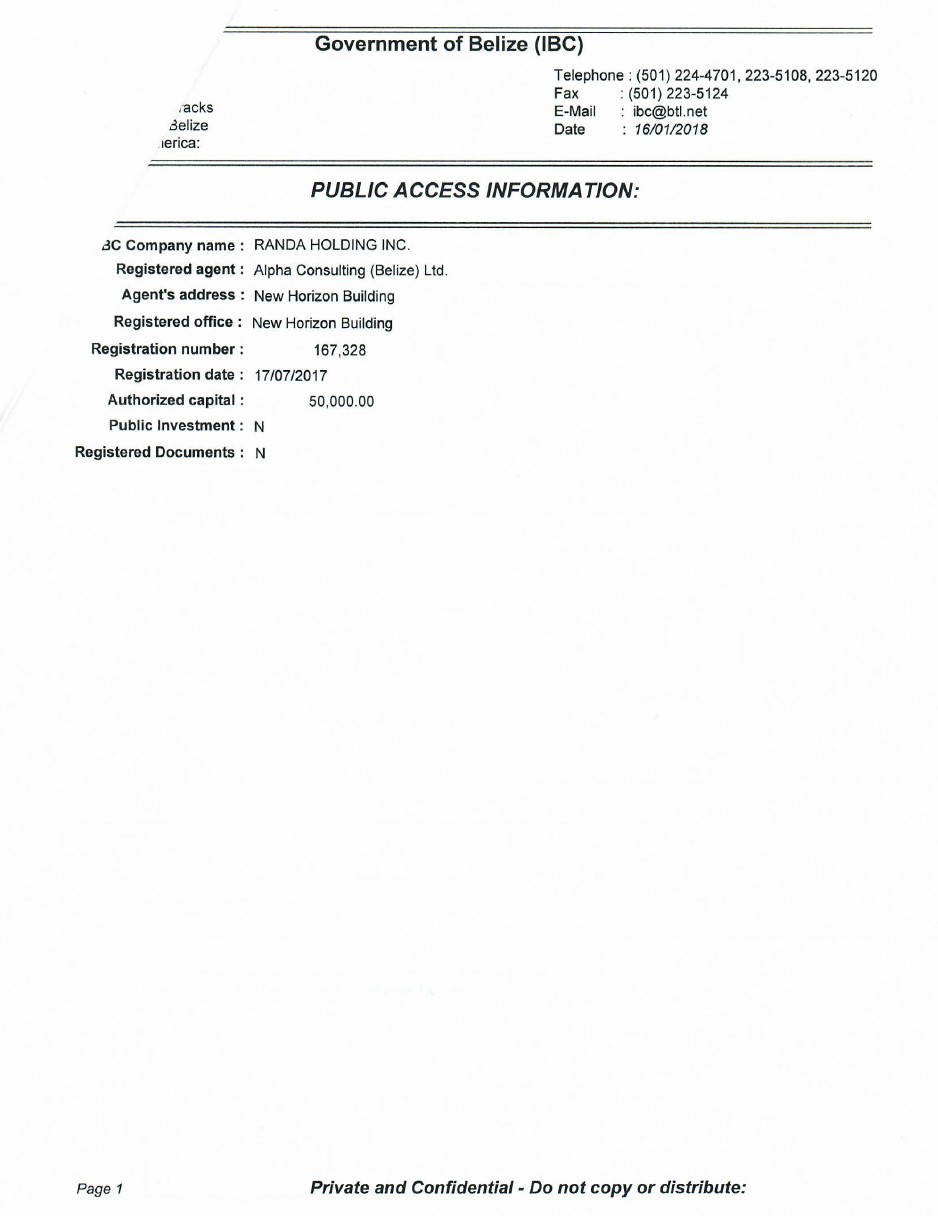 You can also get following documents from commercial register of Belize:
Certificate of Good Standing is an official document that confirms a company's solvency, reliability, and right to do business in Belize.
Certificate of Incorporation confirms company's registration in Belize.
Memorandum and Articles of Association contains name of the company, main activities, goals, and internal rules.
Other documents eg. certificate of dissolution or name change.

Inquiries are processed from 30 minutes.

Inquiries are processed from 30 minutes.
Service
Price incl. German VAT 19%
Price excl. VAT

Price for an Electronic Extract

from

71,40

€

from

60,00

€

Price for an Extract with Apostille without international shipping

from

357,00

€

from

300,00

€



An extract from the business register of Belize can be used in order to:
Obtain detailed information about potential business partners
Negotiate foreign trade agreements
File legal claims
Belize acceded to the The Hague Convention Abolishing the Requirement of Legalization for Foreign Public Documents on 17 July 1992.
Therefore, the documents issued in Belize are subject to a simplified apostilling procedure, thus the documents gain full legal value in Convention member states after notarised translation.
In addition, you can order notarised translation from English.
We provide extracts from the register in strict compliance with the legislation of Belize, and the General Data Protection Regulation.
Inquiries are processed within one working day. Courier delivery of apostilled documents is paid separately by courier service tariffs.
You can order free preliminary availability check of required information on our website.