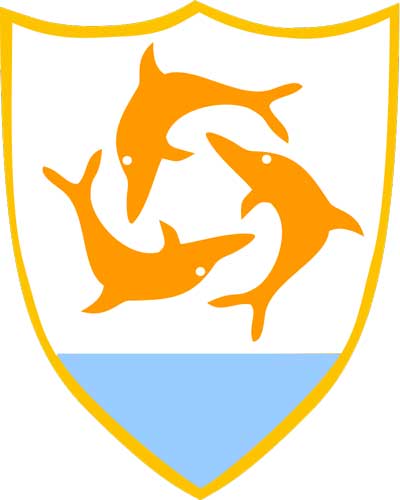 Schmidt & Schmidt provides extracts from the commercial register of Anguilla with a translation and an apostille.
Anguilla is a British overseas territory in the Caribbean Sea. It is one of the Lesser Antilles islands, an internally self-governing democratic dependency of the British Crown. Head of State is Elizabeth II, represented here by the appointed Governor. Head of the government here is the Chief Minister. Local currency is the Eastern Caribbean dollar. Official language is English.
Main sphere of economy in Anguilla is the financial sector, mainly, offshore banking and incorporation. Another major sector is tourism.
OECD puts Anguilla in the category of "Jurisdictions Committed to Improving Transparency and Establishing Effective Exchange of Information in Tax Matters" – sort of a "grey area" of territories that have expressed their commitment to make amendments to their taxation systems. The same applies to the European Union: Anguilla has promised to adapt to the EU requirements, and the EU claimed it would monitor the progress carefully.
Legislation in Anguilla is largely based on English law, and is a combination of statute and common law. As an offshore centre, Anguilla has very liberal laws when it comes to taxation, businesses and banking. In addition, Anguilla attracts businesses with its political stability, significant economic growth, developed infrastructure, and good climate. Courts and legislature of Anguilla are independent from mainland UK, but their final appeals courts are located in London. International relations of Anguilla are also dealt with by the British government.
Business activities in Anguilla are regulated by, inter alia, the Companies Ordinance, Company Management Ordinance, LLC Ordinance, Trusts Act, etc.
Main types of businesses in Anguilla
Anguilla Business Companies
International Business Companies
Limited Partnerships
Limited Liability Companies
Trust Companies
The commercial register was created on 16 November 1998. It is called "Anguilla's Commercial Online Registration Network – ACORN. ACORN is a registration system created with the assistance of the UK Government and the Companies House UK. Incorporation is a simple procedure in Anguilla, as well as other operations – everything can be done online via the ACORN system.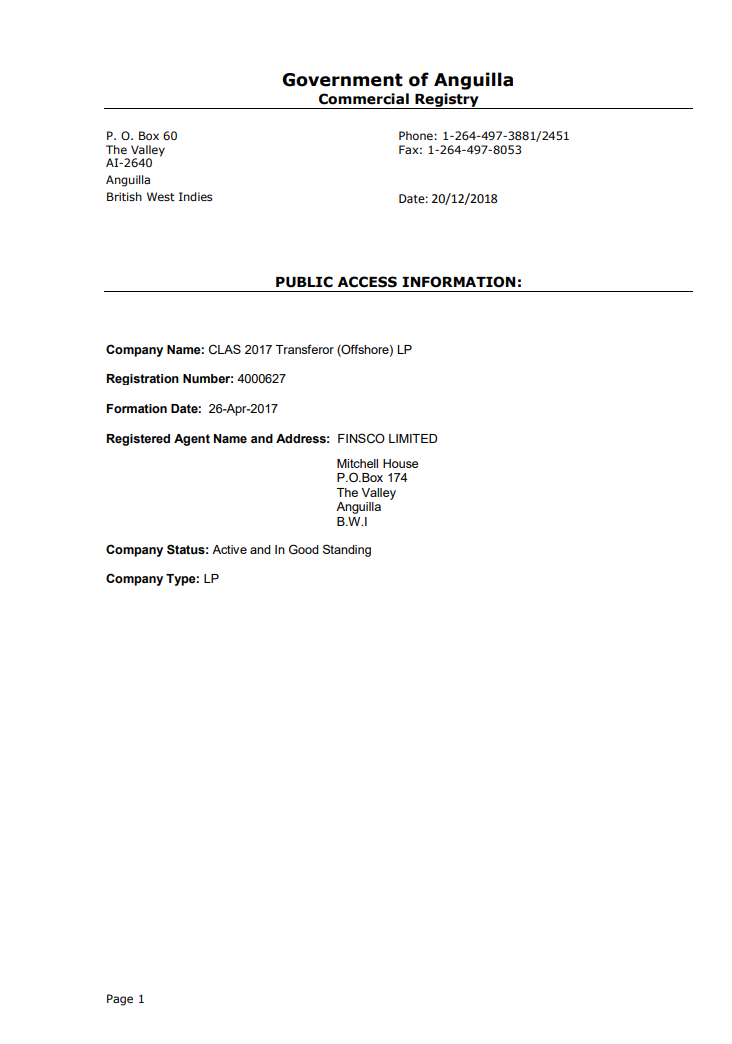 Current extract from the commercial register contains the basic information relevant at the moment of request.
Extract from the commercial register of Anguilla contains following information
Main extract available from the ACORN is a company profile. It comes in the English language and contains information about a company, relevant at the moment of the request.
Full legal name
Company representatives
Directors and shareholders
Address
Current status (active or inactive)
Type of business
Financial information
Other available information
NB: Information about some companies may be unavailable, or available for a fee.
Names of directors and shareholders of foreign companies are usually absent from the register; they are only available to the Registrar. As for local companies, this information is present in the register.

Inquiries are processed from 30 minutes.
Service
Price incl. German VAT 19%
Price excl. VAT

Price for an Electronic Extract

from

59,50

€

from

50,00

€

Price for an Extract with Apostille without international shipping

from

654,50

€

from

550,00

€
Other documents:
Certificate of Good Standing – an official document that confirms a company's solvency, reliability, and right to do business in Anguilla. This certificate is only issued to companies that fully comply with the requirements in terms of taxation and financial reports submission.
Certificate of Incorporation & Articles of Incorporation.
Memorandum & Articles of Association.
Search in the register is not free of charge. Search results are sent to you within 3-5 days after request submission.
To get a required document, we will need the following information about a company:
Full legal name
Registration number
An extract from the business register of Anguilla can be used in order to:
Obtain detailed information about potential business partners
Negotiate foreign trade agreements
File legal claims
Anguilla acceded to the The Hague Convention Abolishing the Requirement of Legalization for Foreign Public Documents on 24 February 1965, as a part of the United Kingdom.
Therefore, the documents issued in Anguilla are subject to a simplified apostilling procedure, thus the documents gain full legal value in Convention member states after certified translation.
In addition, you can order certified translation from English.
We provide extracts from the register in strict compliance with the legislation of the United Kingdom, Anguilla, and the General Data Protection Regulation.
Inquiries are processed within one working day. Courier delivery of apostilled documents is paid separately by courier service tariffs.
You can order free preliminary availability check of required information on our website.