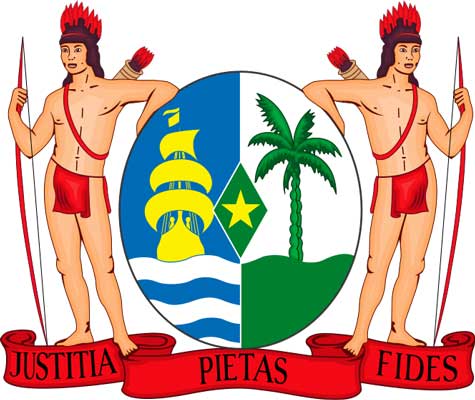 Schmidt & Schmidt provides extracts from the commercial register of Suriname with a translation and an apostille.
Republic of Suriname is a sovereign state in the northeastern part of South America. This is a unitary parliamentary republic. President of Suriname is the head of state and the government. Suriname used to be one of the constituent countries of the Kingdom of the Netherlands until it gained independence in 1975. Local currency is the Surinamese dollar. Official language is Dutch. Suriname is the member of the United Nations, World Trade Organisation, Organisation of American States, and CARICOM.
The economy of Suriname is dominated by bauxite and gold mining, and the aluminium oxide accounts for the biggest percentage in exports. Almost 80% of Surinamese labour force are employed in the services sector. Suriname is not an offshore jurisdiction or a tax haven.
Business activities in Suriname are regulated by the 1936 Companies Act, 1931 Trademarks Act and other relevant laws.
Main types of businesses in Suriname
Vereniging is an association
Commanditaire vennootschap is limited partnership
Coöperatieve vereniging is a cooperative association
Eenmanszaak is a sole proprietorship
Filiaal van een buitenlandse onderneming is a branch of a foreign company
Naamloze vennootschap is a limited liability company
Stichting is a fund
Vennootschap onder firma is a general partnership
Commercial register of Suriname is managed by the Suriname Chamber of Commerce & Industry. The Chamber was founded in 1910, and the register was created in 1936. The Chamber also represents interests of businesses in the government and facilitates the development of the business culture in Suriname.
Commercial register of Suriname is available in the electronic form.
Contents of the commercial register of Suriname
Main extract available from the commercial register of Suriname is a company profile. It comes in the Dutch language and contains information about a company, relevant at the moment of the request.
Full legal name
Registration number
Legal (post) address
Type of business
Registered capital
Status (active or inactive)
Contact information
Directors and owners
Other available information
NB: Information about some companies may be unavailable, especially when it comes to details about directors and owners.
Search in the register is not free of charge. Search results are sent to you within 5-7 days after request submission.
To get a required document, we will need the following information about a company:
Full legal name
Registration number
An extract from the business register of Suriname can be used in order to:
Obtain detailed information about potential business partners
Negotiate foreign trade agreements
File legal claims
Suriname acceded to the The Hague Convention Abolishing the Requirement of Legalization for Foreign Public Documents on 1 March 1967, as a part of Kingdom of Netherlands, and on 25 November 1975 as an independent state.
Therefore, the documents issued in Suriname are subject to a simplified apostilling procedure, thus the documents gain full legal value in Convention member states after notarised translation.
In addition, you can order notarised translation from Dutch.
We provide extracts from the register in strict compliance with the legislation of the Republic of Suriname and the General Data Protection Regulation.
Inquiries are processed within one working day. Courier delivery of apostilled documents is paid separately by courier service tariffs.
You can order free preliminary availability check of required information on our website.
Service
Price incl. German VAT 19%
Price excl. VAT

Price for an Electronic Extract

from

71,40

€

from

60,00

€

Price for an Extract with Apostille without international shipping

from

595,00

€

from

500,00

€