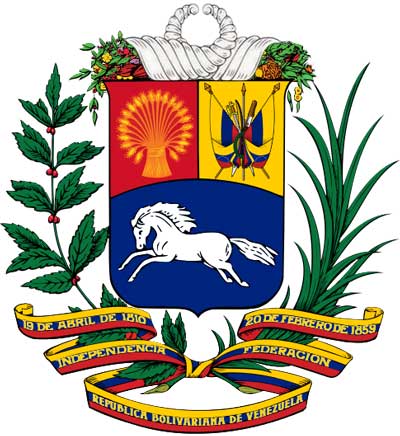 Schmidt & Schmidt provides extracts from the commercial register of Venezuela with a translation and legalization.
Bolivarian Republic of Venezuela is a sovereign state in the northern part of South America. It is a federal presidential republic. Local currency is the Venezuelan bolívar. Official language is Spanish. Venezuela is a member of the United Nations, Organisation of American States, UNASUR, Mercosur, and OPEC.
Venezuela has got a mixed economy largely based on the petroleum sector. Petroleum accounts for about 95% of total exports of Venezuela. The country has got an abundance of natural resources, including natural gas. Oil and gas sector take up about 25% of the country's GDP.
Nowadays Venezuela is going through a serious economic and political crisis that turned into open civil conflict. This implies economic depression, lack of basic goods, and hyperinflation; as well as sharp increase in hunger, crime, unemployment, and poverty. By the end of 2017, Venezuela defaulted on its debt, and the country seems to spiral into a fully-fledged humanitarian crisis. Different sides of the civil conflict have different opinions on the cause of the crisis – some blame the government for inadequate policies and corruption. According to Transparency International, Venezuela is one of the most corrupt countries in the world.
Such developments led to the number of businesses reduced by three quarters.
Business activities in Venezuela are regulated by the 1942 Civil Code, 1955 Commercial Code, and other relevant laws.
Main types of businesses in Venezuela
Sociedad Anonima – joint-stock company (corporation)
Sociedad de responsabilidad limitada – limited liability company
There are also branches and permanent establishments of foreign companies, and individual entrepreneurs.
Commercial register of Venezuela is managed by the Autonomous Service of Registries and Notaries (Servicio Autónomo de Registros y Notarías – SAREN). This is an organisation within the Ministry of the Popular Power for Interior, Justice and Peace of Venezuela.
Contents of the register
Main extract available from the business register of Venezuela is a company profile. It comes in the Spanish language and contains information about a company, relevant at the moment of the request.
Full legal name (and former names)
Registration number and date
ID number
Type of business
Legal address
Current status (active/inactive)
Main activities
Registered capital
Owners, key management, shareholders
Contact details
NB: Information about some companies may be unavailable.
Other available documents
Certificate of Incorporation
Financial statements
Credit reports
Search in the register is not free of charge. Search results are sent to you within 7-14 days after request submission.
To get a required document, we will need the following information about a company:
Full legal name
Registration number
An extract from the business register of Venezuela can be used in order to:
Obtain detailed information about potential business partners
Negotiate foreign trade agreements
Register legal entities with foreign participation
Apply for a work visa
File legal claims
Venezuela acceded to the The Hague Convention Abolishing the Requirement of Legalization for Foreign Public Documents on 1 July 1998.
Therefore, the documents issued in Venezuela are subject to a simplified apostilling procedure, thus the documents gain full legal value in Convention member states after notarised translation.
In addition, you can order notarised translation from Spanish.
We provide extracts from the register in strict compliance with the legislation of the Bolivarian Republic of Venezuela and the General Data Protection Regulation.
Inquiries are processed within one working day. Courier delivery of apostilled documents is paid separately by courier service tariffs.
You can order free preliminary availability check of required information on our website.
Service
Price incl. German VAT 19%
Price excl. VAT

Price for an Electronic Extract

from

119,00

€

from

100,00

€

Price for an Extract with Apostille without international shipping

from

595,00

€

from

500,00

€