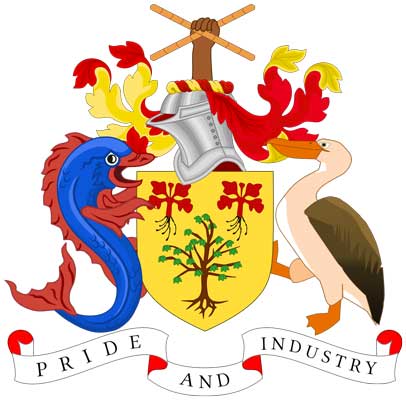 Schmidt & Schmidt provides extracts from the commercial register of Barbados with a translation and an apostille.
Barbados is an island state in the Lesser Antilles in the Caribbean. It became an independent Commonwealth realm in 1966, and kept Queen Elizabeth II as the head of state. The Queen is represented here by the Governor-General of Barbados. Local currency is the Barbadian dollar. Official language is English.
There are three main pillars of local GDP: tourism, foreign direct investment, and international business. Barbados has got a quite high standard of living and the sixth highest Corruption Perception Index in the Americas. Barbados remains an attractive investment centre and a business-friendly territory despite relatively slow economic growth. The third-largest stock exchange in the Caribbean is located in Barbados.
OECD puts Barbados into the category of "largely compliant" jurisdictions in tax cooperation matters. Moreover, the European Union made a decision to remove Barbados from the black list of non-cooperative jurisdictions into a separate category of territories subject to close monitoring.
Some experts claim Barbados is one of the best offshore centres in the world. Barbados is a part of the Offshore Group of Banking Supervisors, International Association of Insurance Supervisors and other organisations.
Business activities in Barbados are regulated by the 1991 International Business Companies Act, and Companies Act CAP 308. Local legislation is based on the English Common Law.
Types of businesses in Barbados
Limited Liability Company
Company Without Share Capital
Mutual Insurance Company
External Company
International Business Company
Foreign Sales Corporation
General Partnership
Limited Partnership
Exempted Limited Partnership
Societies with Restricted Liability
Trust
International Trust
Commercial register of Barbados is managed by the Corporate Affairs and Intellectual Property Office (CAIPO), a department of Ministry of Industry, International Business, Commerce and Small Business Development. CAIPO was founded by Act of Parliament in 1988. It manages 32 Enactments in total, including the Corporate Registry, Intellectual Property Office and other government matters. Barbadian commercial register is not updated instantly, so it does not always contain up-to-date information. To guarantee confidentiality, there is no free access to the CAIPO business register.
Extract from commercial register of Barbados contains following information:
The main type of extract available from the Barbadian business register is a company profile. It comes in the English language and contains the following information:
Name of the company
Registration number and date
Address and other contact details
Current status (active/inactive)
Type of business
Main activities
Subsidiaries
Directors and shareholders
Registered capital
Other available information
NB: Information about some companies may be unavailable, or available for a fee.
You can also get the following documents:
Certificate of Good Standing is an official document that confirms a company's solvency, reliability, and right to do business in Barbados. This certificate is only issued to companies that fully comply with the requirements in terms of taxation and financial reports submission.
Company's reports.
Search in the register is not free of charge. Search results are sent to you within 6-8 days after request submission.
To get a required document, we will need the following information about a company:
Full legal name
Registration number
An extract from the business register of Barbados can be used in order to:
Obtain detailed information about potential business partners
Negotiate foreign trade agreements
File legal claims
Barbados acceded to the The Hague Convention Abolishing the Requirement of Legalization for Foreign Public Documents on 24 February 1965, as a part of the United Kingdom.
Therefore, the documents issued in Barbados are subject to a simplified apostilling procedure, thus the documents gain full legal value in Convention member states after notarised translation.
In addition, you can order notarised translation from English.
We provide extracts from the register in strict compliance with the legislation of Barbados, and the General Data Protection Regulation.
Inquiries are processed within one working day. Courier delivery of apostilled documents is paid separately by courier service tariffs.
You can order free preliminary availability check of required information on our website.
Service
Price incl. German VAT 19%
Price excl. VAT

Price for an Electronic Extract

from

119,00

€

from

100,00

€

Price for an Extract with Apostille without international shipping

from

714,00

€

from

600,00

€



Do you have any questions about the offer? Contact us and arrange a free of charge consultation!