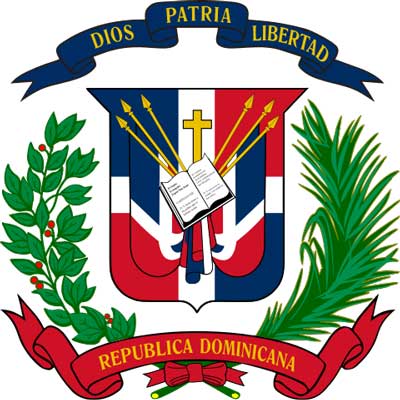 Schmidt & Schmidt provides extracts from the commercial register of Dominican Republic with a translation and an apostille.
Dominican Republic is a sovereign state in the Greater Antilles in the Caribbean. It is located on the Hispaniola island and shares it with Haiti to the West. This is the second-largest state in the Caribbean by population after Cuba. Head of state is the president. Local currency is the Dominican peso. Official language is Spanish.
For the last two decades the Dominican Republic has been one of the fastest-growing economies in the Americas. Its core sectors are services (about 70%), industry (about 20%) and agriculture (about 10%). Dominican Republic is not an offshore jurisdiction or a tax haven. Its legislation is corresponding with the requirements of the OECD and the EU. At the same time, economy has got major problems caused by corruption, energy shortage, child labour, and slavery.
Business activities in the Dominican Republic are regulated by the 2007 Civil Code and other relevant laws.
Main types of businesses in the Dominican Republic
Sociedad de Responsabilidad Limitada is a limited liability company;
Sociedad Anonima is a joint-stock company.
There are also "simplified" joint-stock companies, branches of foreign companies, and individual entrepreneurs.
Several institutions in the Dominican Republic manage their own commercial registers. Name of the company is registered by the National Office of Industrial Property (Oficina Nacional de la Propiedad Industrial – ONAPI). Corporate documents are supervised by the Chambers of Commerce. Companies begin to pay taxes after being certified by the Directorate General of Internal Revenue (Dirección General de Impuestos Internos).
Main source of information about businesses registered in the Dominican Republic is the ONAPI register.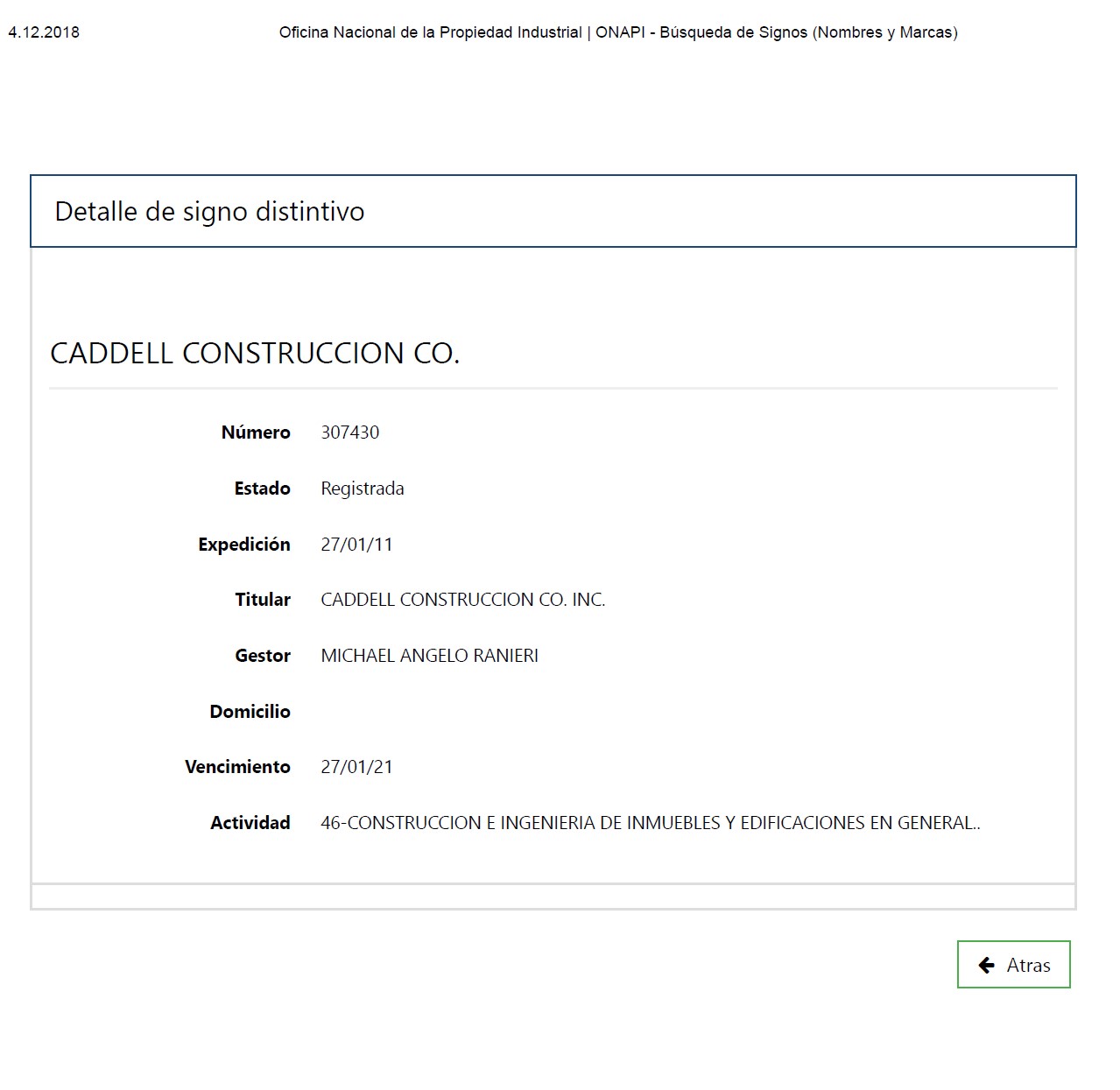 Main extract available from the commercial register of the Dominican Republic is a company profile. It comes in Spanish and contains information about a company, relevant at the moment of the request.
Current extract fom commercial register of Dominican Republic contains following information:
Full name
Registration number and date
Address
Managment
Other available information
NB: Information about some companies may be unavailable, or available for a fee.

You can also get following documents:
Certificate of Good Standing is an official document that confirms a company's solvency, reliability, and right to do business in the Dominican Republic. This certificate is only issued to companies that fully comply with the requirements in terms of taxation and financial reports submission.
Certificate of Incorporation
Memorandum and Articles of Association
Charter
Credit report
List of shareholders
Accounting statements
Key management
NB: Information about some companies may be unavailable, or available for a fee.
Search in the register is not free of charge. Search results are sent to you within 3-5 days after request submission.
To get a required document, we will need the following information about a company:
Full legal name
Registration number
An extract from the business register of the Dominican Republic can be used in order to:
Obtain detailed information about potential business partners
Negotiate foreign trade agreements
File legal claims
Dominican Republic acceded to the The Hague Convention Abolishing the Requirement of Legalization for Foreign Public Documents on 30 September 2009.
Therefore, the documents issued in Dominican Republic are subject to a simplified apostilling procedure, thus the documents gain full legal value in Convention member states after notarised translation.
Apostilling usually takes about two weeks.
In addition, you can order notarised translation from Spanish.
We provide extracts from the register in strict compliance with the legislation of the Dominican Republic and the General Data Protection Regulation.
Inquiries are processed within one working day. Courier delivery of apostilled documents is paid separately by courier service tariffs.
You can order free preliminary availability check of required information on our website.
Service
Price incl. German VAT 19%
Price excl. VAT

Price for an Electronic Extract

from

119,00

€

from

100,00

€

Price for an Extract with Apostille without international shipping

from

595,00

€

from

500,00

€



Do you have any questions about the offer? Contact us and arrange a free of charge consultation!