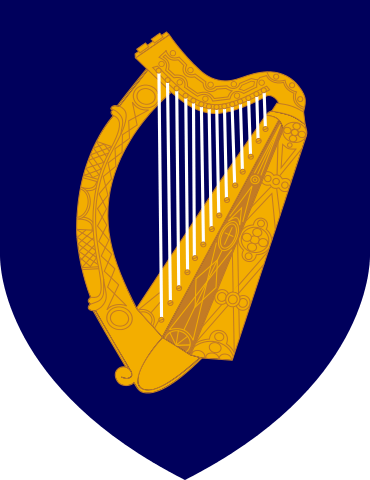 Our company Schmidt & Schmidt provides Extracts from the land register of Ireland with translation and Apostille.
Data on real estate of Ireland are contained in two systems: Land Cadastre being the land registry proper (Clárlann na Talún), and Registry of Deeds (Clárlann na nGníomhas).
Both registries are under the jurisdiction of the Property Registration Administration subordinate to the Ministry of Justice and Equality of Ireland.
The Property Registration Administration (PRA) is a state body responsible for registration of transactions with real estate in Ireland. It was established in 2006. Offices of the Administration are located in Dublin, Waterford and Roscommon.
A land registry record is divided into three parts:
Description of geographical location of an object with a reference to a digital map and type of ownership
Personal data and address of owners, information about a legal status
Encumbrances and restrictions of rights
The Irish Land Registry is public. However, a fee is levied for services related to access to its information. A pre-paid invoice and identifier must be available for access to data bases. As of today, approximately 15 thousand users have been registered in the system of land registry of Ireland.
Search criteria:
title number
full address
Extract from the Land Registry may be obtained in electronic or written form.
First official land registers emerged in Ireland in early XVIII century. In 1892 the current system of land registration and register maintenance was established. Since 2011 automated access has been carried out to registers.
Extract from the Land Registry of Ireland may be used for:
confirmation of title to real estate
receipt of information about the real estate
debt collection
analysis of prices for real estate in different regions of Ireland
Extract from the land registry contains:
number
area
intended use
data on the owner
data on property rights
other available data
* some data may be unavailable for certain items, or may be provided for a fee.
Receipt of documents in electronic form is carried out for one working day. 2 weeks are required to obtain documents with apostille.
Extracts from the Land Registry are provided subject to the laws of Ireland and to the Law on personal data protection.
Moreover, you can order certified translation of your documents into any foreign language.
The requests shall be processed within one business day. Courier delivery of the apostilled extract shall be paid additionally according to the courier tariff rates.
Ireland joined the Hague Convention on simplified legalization of documents January 8, 1999. On March 9, 1999 the Convention came into force.
Thus, documents issued in Ireland are subject to legalization based on the apostilling procedure, after certified translation such documents acquire full legal force on the territory of all other Hague Convention Member States.
As a rule of thumb, apostillation of extracts takes about two weeks.
Service
Price incl. German VAT 19%
Price excl. VAT

Price for an electronic Extract from the land register of Ireland

from

59,50

€

from

50,00

€

Price for the translation of an electronic Extract

from

41,65

€

from

35,00

€

Price for an Extract from the land register of Ireland with apostille

from

357,00

€

from

300,00

€