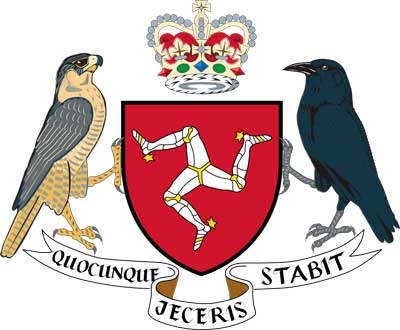 Schmidt & Schmidt provides Extracts from the Real Estate Register of the Isle of Man with translation and Apostille.
Data on real estate of the Isle of Man are contained in the land register. The Register is under the jurisdiction of the institution with the same name comprising the system of the Central Register of the Isle of Man.
The Land Register in its work is governed by the 1982 Land Registration Act and 2000 Land Registration Rules.
Earlier, authorities of the Isle of man were limited to registration of transactions, however, starting from 1980-s, they transferred to a more advanced system requiring registration of rights of ownership to real estate in an individual register.
The Register is divided into titles, each of which has its unique number.
The register is maintained in electronic form.
Contents of the Land Register:
information about owner
information about a date of registration
general information about real estate
information about mortgage
information about encumbrances
information about registered rights
information about prohibitions
The Register is public, however access to information obtained in it in possible only through or under the supervision of a specially authorized official.
Search criteria:
full address
title number
Extract from the register of the Isle of Man may be used:
confirmation of title to real estate
receipt of information about the real estate
debt collection
analysis of prices for real estate
other commercial and analytical purposes.
Apart from the extract from the register, copies of individual documents and maps may be obtained.
* some data may be unavailable for certain items or may be provided for a fee.
Information about time and possibility for obtaining an extract from the register of the Isle of Man shall be specified individually.
Extracts from the land register are provided subject to the laws of the Isle of Man and to the Law on personal data protection.
Moreover, you can order certified translation of documents.
The Isle of Man joined the Hague Convention on the simplified legalization of documents on August 21, when Great Britain extended its validity on the Isle of Man. Since January 24, 1965 the convention came into force for the Isle of Man.
Thus, the documents issued in the Isle of Man shall be legalized under the simplified procedure - Apostilling. After certified translation such documents acquire full legal force on the territory of all other Hague Convention Member States.
As a rule of thumb, apostillation of extracts takes about two weeks.
You may pay by bank transfer, by PayPal, or by Yandex Money.
Service
Price incl. German VAT 19%
Price excl. VAT

Price for an electronic Extract from the land register of Isle of Man

from

59,50

€

from

50,00

€

Price for the translation of an electronic Extract

from

41,65

€

from

35,00

€

Price for an Extract from the land register of Isle of Man with apostille

from

357,00

€

from

300,00

€