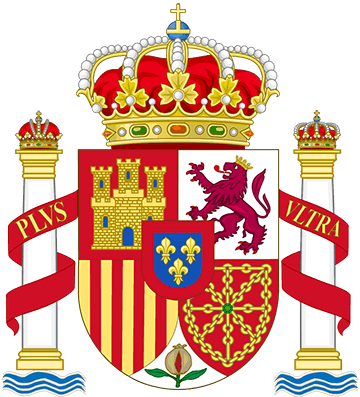 Our company Schmidt & Schmidt provides Extracts from the land register of Spain with translation and Apostille.
Data on real estate in Spain is stored in two main systems: in the land register (Registro de la Propiedad) and Cadaster (Catastro).
The land register is under the jurisdiction of the General Directorate of registers and notaries subordinate to the Ministry of Justice of Spain. The purpose of the register – registration of a right of ownership and other rights to real estate in Spain. The register, apart from the right of ownership, records rights related to joint living, lease, sublease, recoveries, enforcements, access bans etc.
The Spanish land register is considered one of the most reliable and safe in the world. It is constructed so as to minimize any risks of people who applied to it.
The land register is public, however, when applying to it, one shall prove a legitimate interest. A legitimate interest shall not be proven by state officials acting within their powers. Information from the register is obtained for a fee.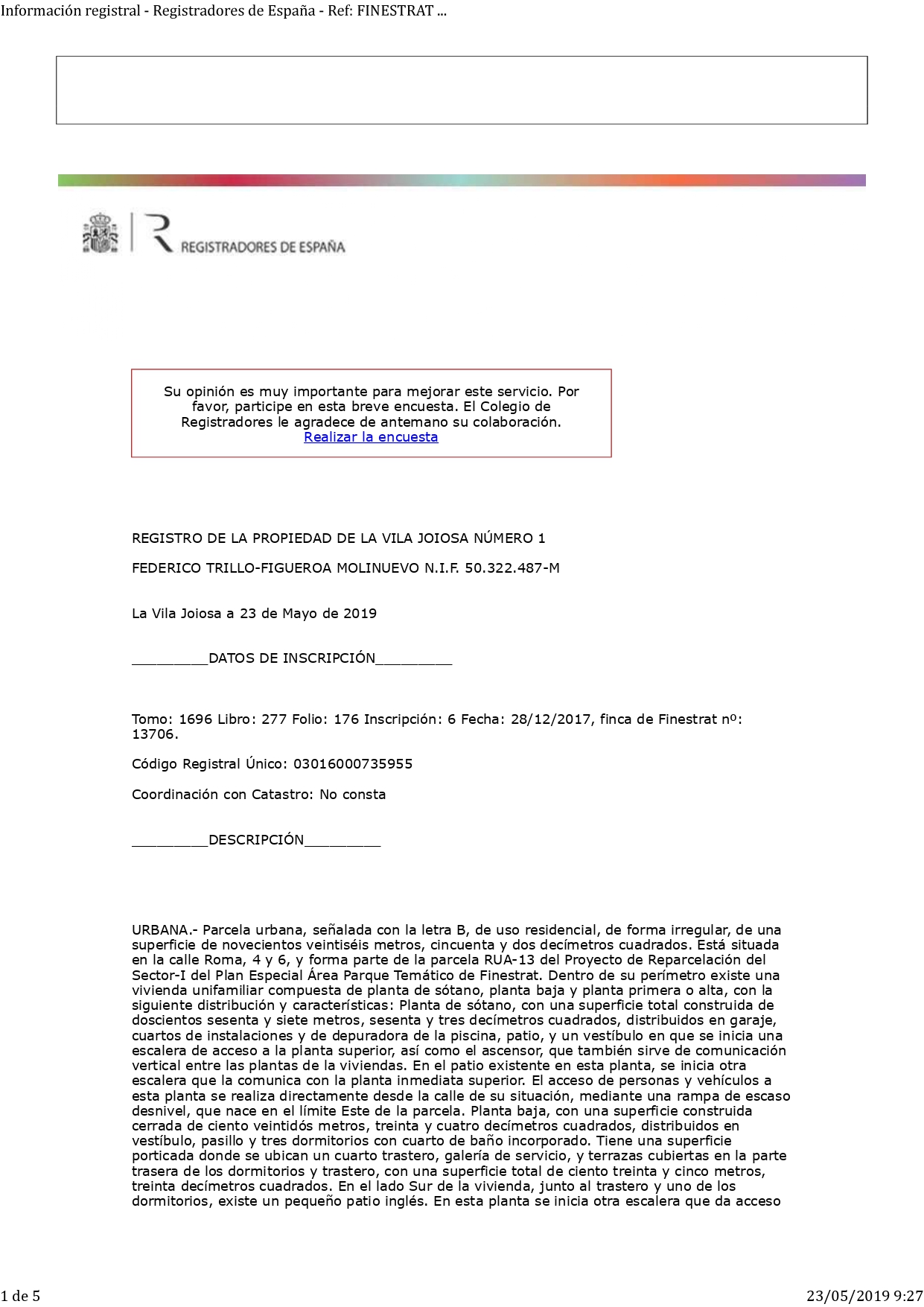 Nota Simple
The Nota Simple certificate is the main document in the land register. It contains:
identification data of the register
unique number of an object
unique identifier
description of an object (location, type, area, borders, classification)
information about owner
information about rights to an object
information about encumbrances and limitations
information about debts
information about a notary who certified a transaction
Certificates are issued in Spanish. They are valid for 3 months.
One should have in mind that it is provided for information and may not be used as an evidence in court.
Search criteria:
name, address and ID code of owner
full address
cadastral number

Inquiries are processed from 30 minutes.
Service
Price incl. German VAT 19%
Price excl. VAT

Price for an electronic Extract from the land register of Spain

from

107,10

€

from

90,00

€

Price for the translation of an electronic Extract

from

41,65

€

from

35,00

€

Price for an Extract from the land register of Spain with apostille

from

357,00

€

from

300,00

€



An extract may be used for:
visa purposes
obtaining a permanent residence permit
receipt of general information about real estate
An extract may be obtained personally by applying to the office of the land register or via Internet using the web-site of the Register or a special application.
It takes 1 - 3 working days on average to issue an extract.
The other document issued by the Register is a certificate. It contains all information about a specific real estate object. A certificate may be issued only by a written request.
First real estate registers began to be established in Spain back in XVI century. However, the system of registers began to take the present shape only in 1990-s after a number of large-scale reforms.
The entire territory of Spain is divided into so called "mortgage areas". Each of them has its own register.
The Cadaster in Spain is under the jurisdiction of the Main Department of Cadaster subordinate to the State Property Secretariat included, in its turn, in the system of the Ministry of Economy and Property.
Activities of the Cadaster in Spain are regulated not by a separate law but the Constitution, Civil Code and land legislation.
The Cadaster contains:
cadastral number
information about owner
detailed information about a land plot
data on real estate taxation (price, tax rate etc.)
Cadastral information is used during taxation, urban construction, provision of social services etc.
Access to information of the Cadaster is possible with stipulations. It is given without restrictions to authorized state officials and real estate owners. Third-parties may obtain information about real estate but without personal data of owners.
The Cadaster consists of four subsystems:
estimation
geographical cadastral information
basic information
taxation
The Cadaster contains information about 32 million urban objects, 40 million rural objects, 27 million owners.
Extract from the land register of Spain may be used for:
confirmation of title to real estate
receipt of information about the real estate item
debt collection
analysis of prices for real estate in different regions of Spain
other commercial and analytical purposes
* some data may be unavailable for certain items, or may be provided for a fee.
Time for obtaining documents depends on their type. As a rule, apostillation of extracts takes about two weeks.
Extracts from land register of Spain are provided subject to the laws of Spain and to the Law on personal data protection.
Moreover, you can order certified translations of your documents.
The requests shall be processed within one business day. Courier delivery of the apostilled extract shall be paid additionally according to the courier tariff rates.
Spain joined the Hague Convention on simplified legalization of documents on September 28, 2004. On November 27, 2004 the Convention came into force.
Thus, documents issued in Spain are subject to legalization based on the apostilling procedure, after certified translation such documents acquire full legal force on the territory of all other Hague Convention Member States.
As a rule of thumb, apostillation of extracts takes about two weeks.