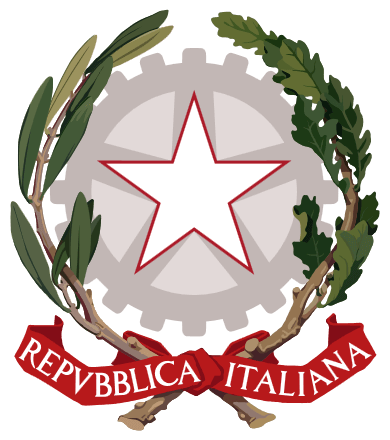 Our company Schmidt & Schmidt provides Extracts from the land register of Italy with translation and Apostille.
Towards the end of the 20th century Italy had two land registration system operating at the same time: The Land Register for registration of rights and Cadastre for technical mapping and land management. Both agencies were subordinate to the Ministry of Economy and Finance but were under the jurisdiction of different departments. In 1999 functions of both land registration and performance of land use works were transferred to the uniform Agency of Territories (Agenzia del Territorio). And in 2012 the Agency of Territories was included in the Revenue Agency (Agenzia delle Entrate - tax authority).
In several administrative-territorial units of Italy in the north of the country the uniform land register does not operate, land management occurs there according to the Austrian model, and there is a land register separate from the cadastre.
After the 2012 reform the Revenue Agency, apart from traditional fiscal functions, carries out land register operation.
Functions of the Revenue Agency:
provision of information about real estate to public
solution of mapping issues
collection of technical and economic information
analysis of the real estate market
other functions vested upon it by law
The primary task of the cadastre is implementation of fiscal activities by tax authorities. Land use issues in Italy are regulated, first of all, by the Civil Code.
Main cadastral registration units are:
municipal real estate objects
cadastral units
The country accounts for around 42 million municipal real estate properties and 75 million cadastral units.
Information in the register is divided into:
administrative (information about rights, transactions, encumbrances and owners)
cadastral (descriptive data related to main characteristics of a land plot or object)
The extract from the register contains all above-listed information about real estate.
Apart from the extract (certificate) from the register, one may also obtain results of current cadastral surveys and extracts from maps.
Search in the system, apart from traditional parameters (owner, address) is possible by a unique identification code.
Register in Italy is public, however access to it may be obtained only after payment of a duty. Information may be obtained in electronic or paper form – by means of online service or offices of the Revenue Agency.
Search by data of an individual is possible only by his/her Italian Taxpayer Identification Number (Codice fiscale).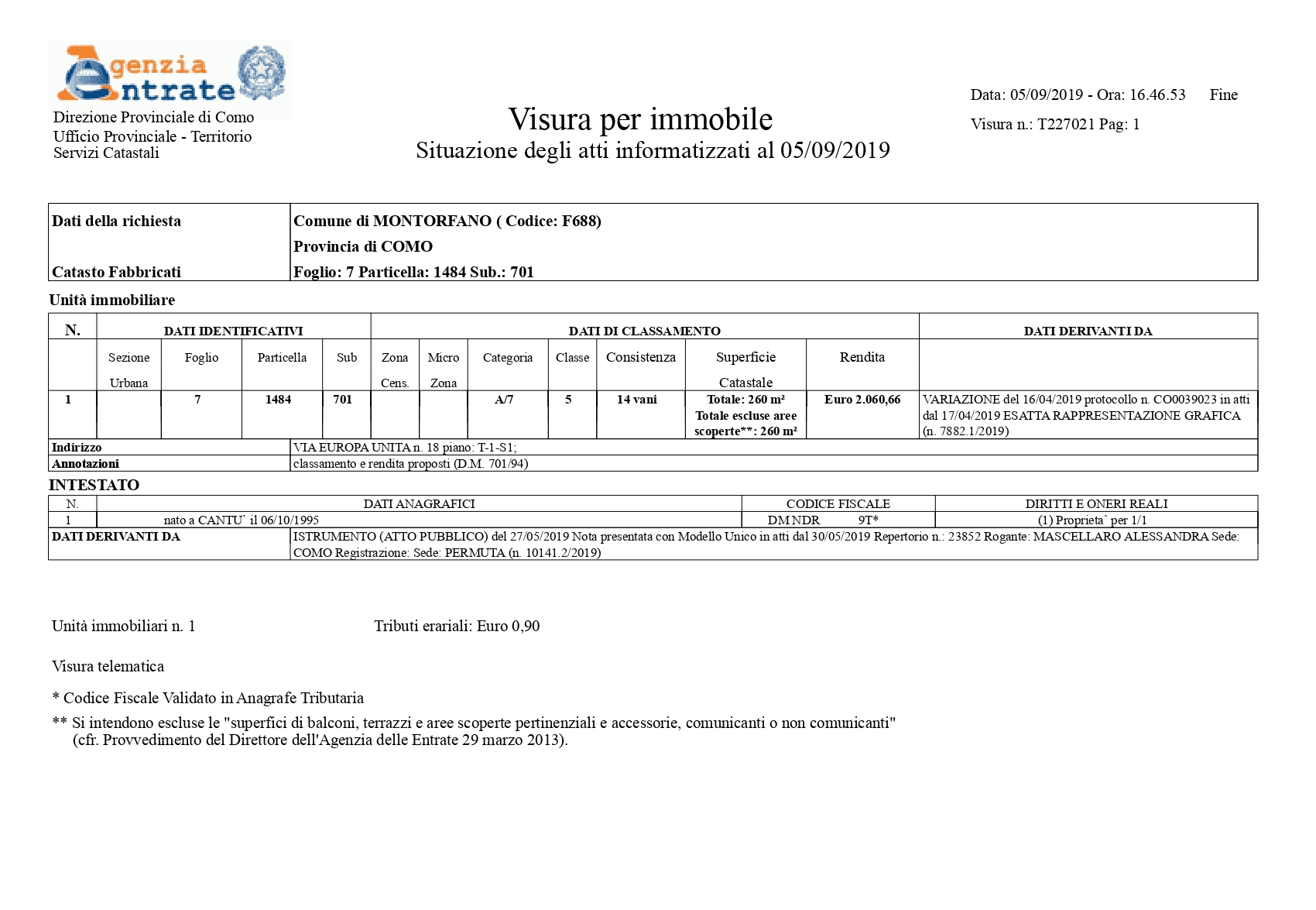 The main document provided from the real estate registers of Italy is a certificate from the electronic archive. This document is provided in Italian and contains basic information about the property:
extract number
date
name of the authority that provided the information
basis for providing information
date of registration
state registrar
grounds for the creation of the right
reasons for making an entry
form of ownership
number of parts
owner information
information about the object (general characteristics, cadastral number, address, purpose, area, additional information)
Search criteria:

Inquiries are processed from 30 minutes.
Service
Price incl. German VAT 19%
Price excl. VAT

Price for an electronic Extract from the land register of Italy

from

119,00

€

from

100,00

€

Price for the translation of an electronic Extract

from

41,65

€

from

35,00

€

Price for an Extract from the land register of Italy with apostille

from

297,50

€

from

250,00

€



Extracts from the land register of Italy may be used for:
confirmation of title to real estate
receipt of information about the real estate
debt collection
analysis of prices for real estate in different regions of Italy
other commercial and analytical purposes
* some data may be unavailable for certain items, or may be provided for a fee.
Receipt of documents in electronic form is carried out for one working day. 2 weeks are required to obtain documents with apostille.
Extracts from the land register are provided subject to the laws of Italy and to the Law on personal data protection.
Moreover, you can order certified translations of your documents.
The requests shall be processed within one business day. Courier delivery of the apostilled extract shall be paid additionally according to the courier tariff rates.
Italyjoined the Hague Convention on simplified legalization of documents on December 13, 1977. On February 11, 1978 the Convention came into force.
Thus, documents issued in Italy are subject to legalization based on the apostilling procedure, after certified translation such documents acquire full legal force on the territory of all other Hague Convention Member States.
As a rule of thumb, apostillation of extracts takes about two weeks.
Service
Price incl. German VAT 19%
Price excl. VAT

Price for an electronic Extract from the land register of Italy

from

119,00

€

from

100,00

€

Price for the translation of an electronic Extract

from

41,65

€

from

35,00

€

Price for an Extract from the land register of Italy with apostille

from

297,50

€

from

250,00

€