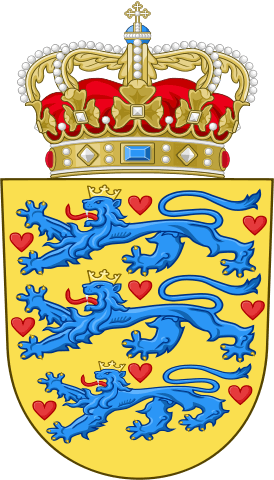 Our company Schmidt & Schmidt provides Extracts from the land register of Denmark with translation and Apostille.
Data on real estate of Denmark are contained together in three main systems: Cadaster, Land Register and Municipal Register of Immovable Property.
Tasks of cadastral record in Denmark: confirmation of legal borders of land property, area of immovable property, its intended use.
The Cadaster is maintained under the supervision of the Cadastral Board. Cadastral issues are addressed by the National Geodesy and Cadaster Service subordinate to the Ministry of Housing Construction.
The cadaster includes information about land plots, each of which has its unique number.
A cadastral record contains:
unique number
time of record last change
area
other data received from land surveyors
Together with the Ministry of Agriculture, a data base was created on the basis of the Cadaster, which characterizes soils and river, forest and other natural resources.
Issues of rights' registration and their entry in the Land Register are addressed by registration courts contained in the legal department subordinate to the Ministry of Justice. They register rights of ownership, loans and mortgages.
The Land Register is a decentralized register placed in 85 registration courts of Denmark.
The Land Register contains the following information:
data on rights of land use
personal data of right holders
data on encumbrances
other legal information
From the land register one may obtain:
extract from the land register (certificate)
copy of cadastral documents
Registers are public. Extracts may be provided in a paper or electronic form. Officially certified certificates are issued only after payment of a duty.
The municipal register of immovable property contains data on real estate estimation.
The total number of land plots in Denmark is approximately 2.5 million. The belong to approximately 1,5 million owners.
The history of land registers in Denmark dates back to Middle Ages, and of the Cadastre – to 1844. Initially the cadaster was designed for summary of fiscal information.
Extract from the land register of Denmark may be used for:
confirmation of title to real estate
receipt of information about the real estate
debt collection
analysis of prices for real estate in different regions of Denmark.
other commercial and analytical purposes
* some data may be unavailable for certain items, or may be provided for a fee.
Receipt of documents in electronic form is carried out for one working day. 2 weeks are required to obtain documents with apostille.
Search criteria
full address of a real estate object
exact location of a land plot on a map
Extracts from the land register are provided subject to the laws of Denmark and to the Law on personal data protection.
Moreover, you can order certified translation of your documents from Danish into any foreign language.
The requests shall be processed within one business day. Courier delivery of the apostilled extract shall be paid additionally according to the courier tariff rates.
Denmark joined the Hague Convention on simplified legalization of documents on October 30, 2006. On December 29, 2006 the Convention came into force.
Thus, documents issued in Denmark are subject to legalization based on the apostilling procedure, after certified translation such documents acquire full legal force on the territory of all other Hague Convention Member States.
As a rule of thumb, apostillation of extracts takes about two weeks.
Service
Price incl. German VAT 19%
Price excl. VAT

Price for an electronic Extract from the land register of Denmark

from

59,50

€

from

50,00

€

Price for the translation of an electronic Extract

from

41,65

€

from

35,00

€

Price for an Extract from the land register of Denmark with apostille

from

357,00

€

from

300,00

€




Do you have any questions about extracts from land register of Denmark? Call us or write to us, and get a free consultation!