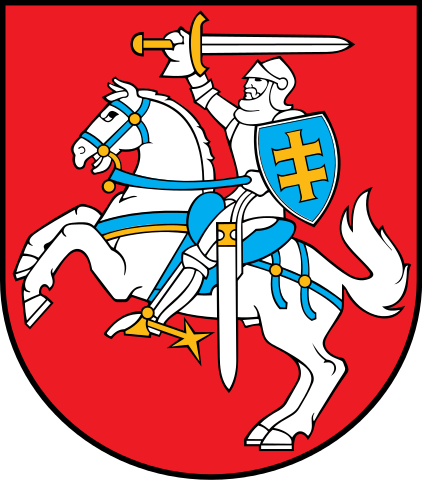 Our company Schmidt & Schmidt provides Extracts from the land register of Lithuania with translation and Apostille.
The real estate register of Lithuania (Lietuvos nekilnojamojo turto registras) is maintained by the State Registration Centre Registrų centras). Earlier, it was subordinate to the Ministry of Justice, however in 2017 it was transferred to the Ministry of Transport and Communication. The State Registration Centre is a limited liability company established by the government of Lithuania. The land register was established in 1997 and has been carrying out its activities since 1998. It includes information starting from 1958. The register stores data on one million of notarial acts with real estate objects.
The task of the land register of Lithuania is to collect, store and systematize information about rights of ownership to land and real estate, and data on rights of real estate encumbrance, and to provide information for the purpose of assuring legal certainty and protection of rights of ownership during execution of transactions with such objects.
The land register of Lithuania IS NOT public. For access to the register one must prove his/her legitimate interest or must be owner.
Functions of the register:
cadaster maintenance
registration of rights of ownership to immovable property
real estate estimation
maintenance of a mortgage register, register of confiscated property, data bases of transactions with real estate
real estate market surveys
systematization of statistical data
Besides, specially authorized engineers perform measurements required for making changes in the cadaster.
Maintenance of the land register is carried out in electronic form but receipt of extracts is possible both in electronic and paper form.
Extract from the land register of Lithuania may be used for:
confirmation of title to real estate
receipt of information about the real estate item
debt collection
analysis of prices for real estate in different regions of Lithuania
Extract from the land register is the main document which may be received in the register. Besides, it enables to obtain information from registers, data bases (transactions, mortgages, confiscated property etc.) under its jurisdiction, and documents on real estate assessment.
Such documents may be apostilled and applied as evidence in legal proceedings in Russia or other countries.
The extract from the land register contains:
registration number of a real estate
address of a real estate
name and address of owner's registration
date of acquisition of a real estate
data on the size of a real estate
year of construction of a real estate
data on mortgage and liens
data on court decisions
Example of an extract from the land register.
* some data may be unavailable for certain items, or may be provided for a fee.
Receipt of documents in electronic form is carried out for one working day. 2 weeks are required to obtain documents with apostille.
Search criteria:
full address
cadastral number
owner's ID
Extracts from the land register are provided subject to the laws of Lithuania and to the Law on personal data protection.
Moreover, you can order certified translations of your documents.
The requests shall be processed within one business day. Courier delivery of the apostilled extract shall be paid additionally according to the courier tariff rates.
Lithuania joined the Hague Convention on simplified legalization of documents on November 5, 1996. On July 19, 1997 the Convention came into force.
Thus, documents issued in Lithuania are subject to legalization based on the apostilling procedure, after certified translation such documents acquire full legal force on the territory of all other Hague Convention Member States.
As a rule of thumb, apostillation of extracts takes about two weeks.
Service
Price incl. German VAT 19%
Price excl. VAT

Price for an cadastral map from the land register of Lithuania

from

59,50

€

from

50,00

€

Price for the translation of an electronic Extract

from

41,65

€

from

35,00

€

Price for an Extract from the land register of Lithuania with apostille

from

238,00

€

from

200,00

€




Do you have any questions about extracts from land register of Lithuania? Call us or write to us, and get a free consultation!